Agilely to the top of customer-oriented digital services
Helen is known as a trendsetter in the energy sector. They are building a carbon-neutral future together with customers and partners by utilizing artificial intelligence, consumption-controlling data, smart grid, surplus heat and renewable energy sources on land, sea and air. World-class digital services play a significant role in making customers' everyday life functional and in building a carbon-neutral future.

Close collaboration resulted in a new Oma Helen mobile app and web service - a central platform to manage fluently all the customers' energy needs.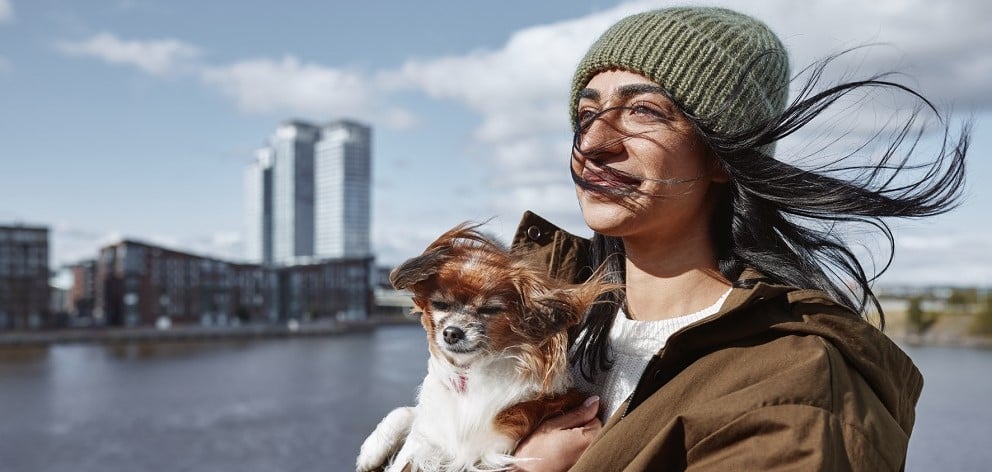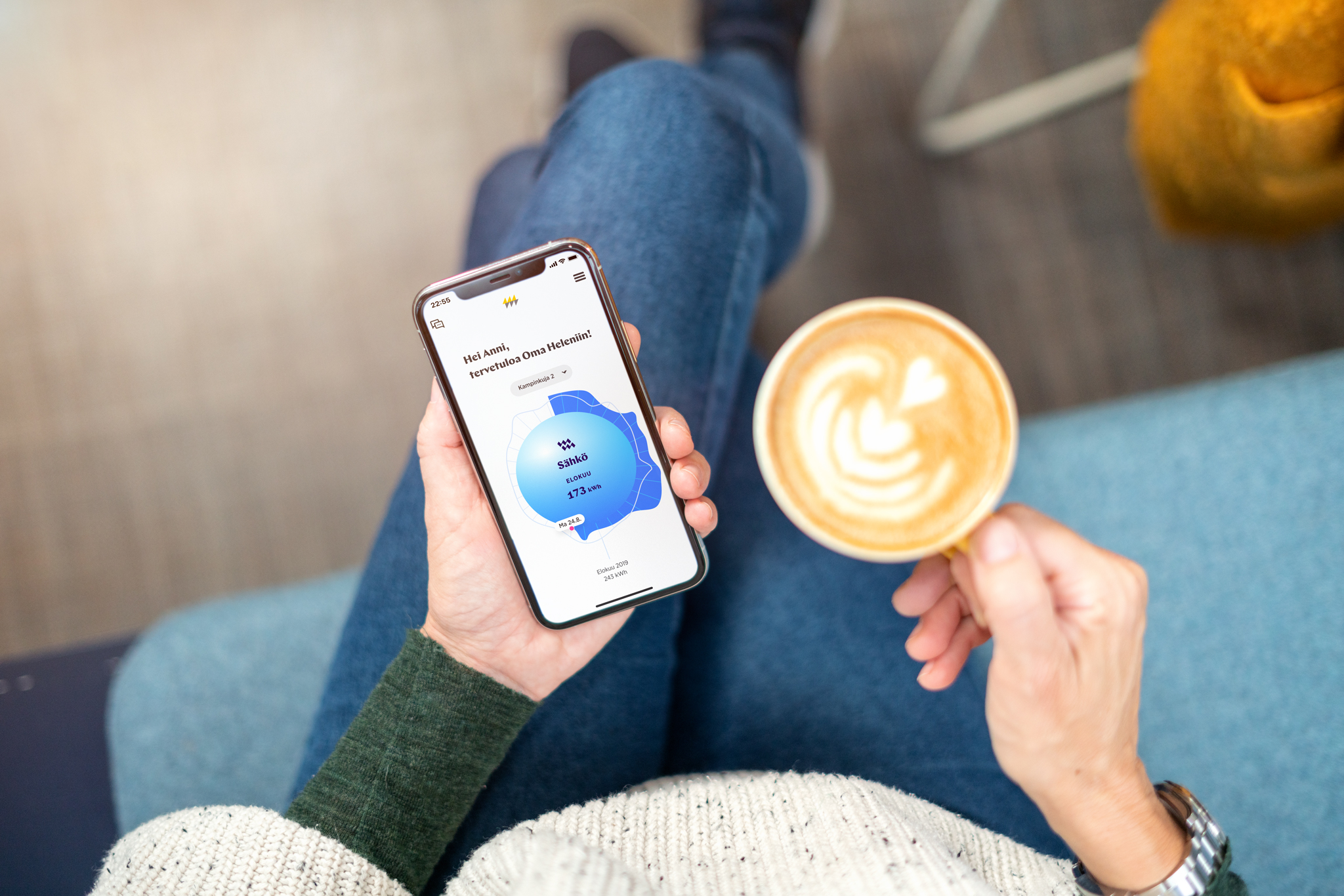 Vincit and Helen set out to build digital services for the new energy era using an agile, customer-oriented development model.
Helen has been producing energy for private households and businesses for over a hundred years. However, as the energy sector is undergoing a rapid renewal, people are increasingly interested in the origin and production of the energy they use as well as in the ability to monitor their energy consumption. As a trendsetter in its field, Helen wants to offer its customers the opportunity to understand and manage their energy consumption. The goal for the Oma Helen and Yritys Helen platforms was to form an entity that takes into account future developments in energy production, utilizes Helen's high-quality data and offers customers informative, easy-to-use channels for their energy environment.
Ordinary people's interest towards energy issues has exploded during 2022. Following the consumer oriented Oma Helen's success, the Yritys Helen service was launched for business customers in the spring of 2022. Together, these services have more than 400,000 registered users, out of whom more than 20 000 use the services daily to optimize their energy use.
The Oma Helen service provides customers with extensive data regarding their own energy usage and tools for managing daily consumption. The service allows users to monitor their electricity consumption with hourly accuracy, compare usage during different time periods, and manage contractual matters. The service also offers various useful data comparisons; for example, variation in monthly consumption or the distribution of consumption for day and night time.

The versatile features help customers gain an overall picture of their personal energy use. The service also allows users to monitor the energy production from their own solar panels.

All of this, energy saving tips and managing consumption, are exactly the things that interest users the most. In accordance with customer wishes, price monitoring of stock exchange electricity and situational monitoring of electricity use in Finland have recently been added to the service.
I have nothing but positive things to say about the Vincit team. I have been really impressed with their attitude and skills. We truly work as one team, and the traditional customer-supplier arrangement is nowhere to be seen. Everything Vincit does shows that they want what's best for Helen.
Jonni Rahko, Product Owner, Helen
The company's reliability of supply for electricity and district heating are at the top of the world, and the company's energy production and distribution has been recognized and awarded even overseas.


Helen's and Vincit's project progresses in sprints using agile methods and actively listening to the customers' wishes. The cooperation between Helen's own digital experts and Vincit's development team is seamless. During the collaboration, Helen has grown even stronger in its digital development capabilities, and information transfer has also been successful towards Vincit where the team has gained energy-sector expertise.

The cooperation between Helen and Vincit started with the app development project, expanded into the development of the website for corporate customers and keeps on expanding into new development paths. As the energy sector keeps moving forward, Helen plans to remain at the forefront of service development also in the future.

One of Helen's major goals is to become carbon-neutral during 2030.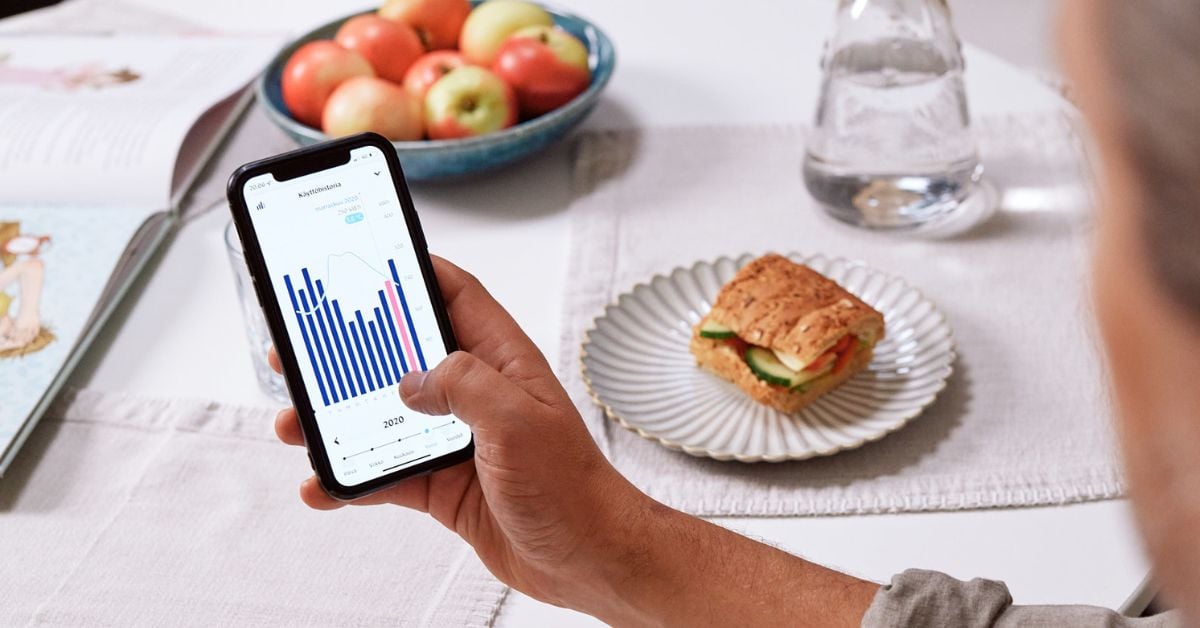 Results
Customers
Registered users
Daily users
Years of experience