The missing link between e-com and consumers
All Finns know Posti, our national postal service that delivers mail and parcels.
Postal networks are facing an existential question in the information age: what role do logistics companies play as digital channels take over communication? Together with Posti, the national postal and logistic company, we took on the challenge of designing new business opportunities within the evolving landscape of commerce. What emerged was Box by Posti.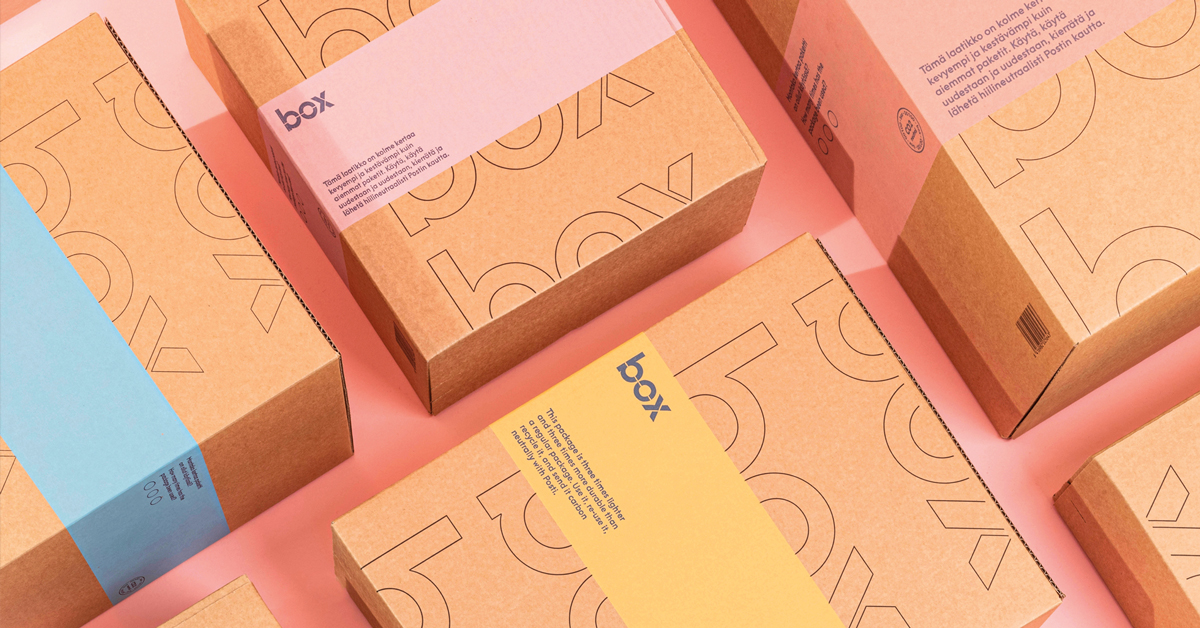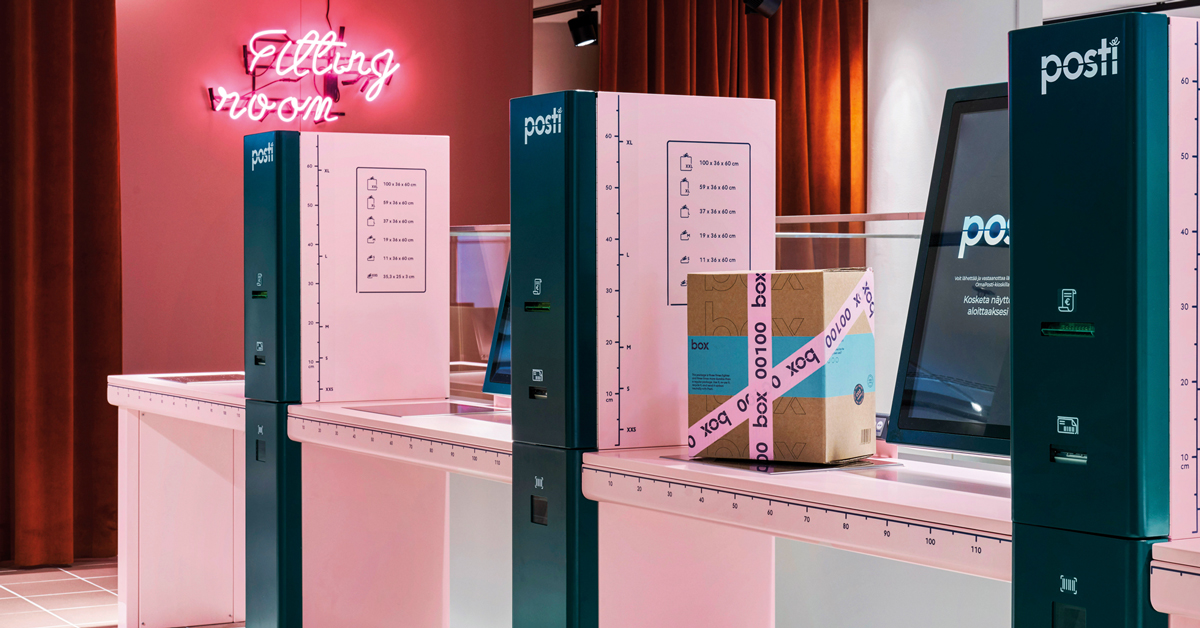 A leap towards the future
Box is not a store, nor is it an office. It's a place where digital commerce meets a physical space. It's the missing piece between your home and online stores worldwide.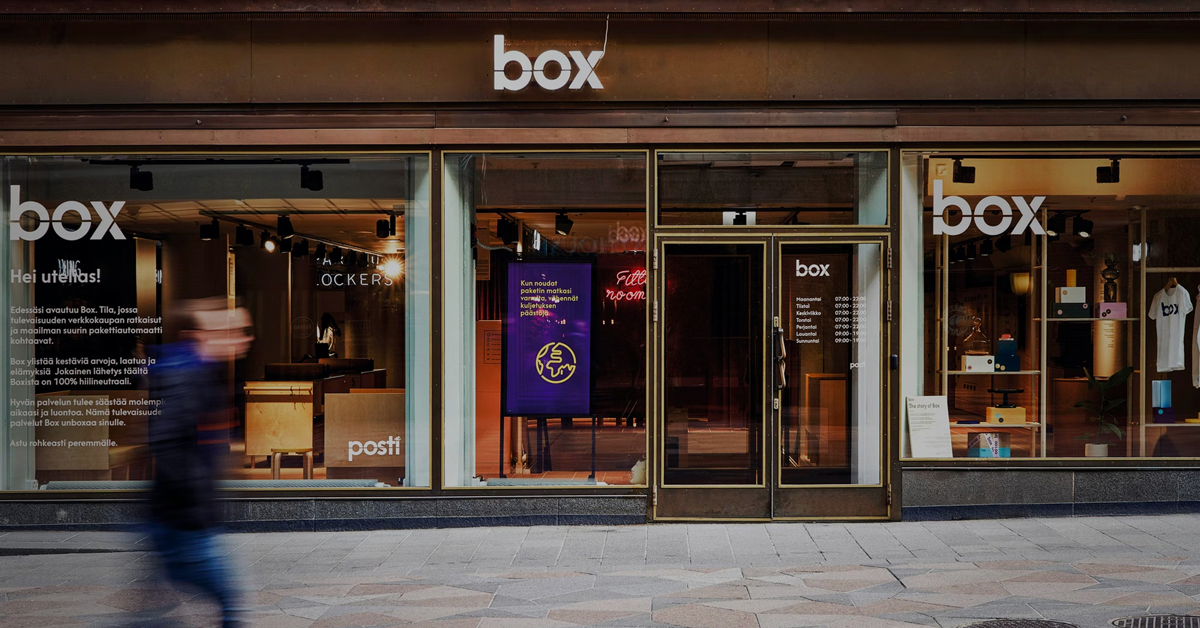 The internet has made buying easy. Or has it?
We're sending fewer letters than ever. However, e-commerce has a spawned needs and created opportunities. As consumers buy more and more online, it follows that the rate of returned purchases has increased as well. We all know the hassle of returning goods, the energy, time and packaging materials required to ship something back for a better fit.

Anyone can pick up their online purchase from Box, unbox the parcel immediately and, if you ordered clothes, try them on in fitting rooms. If you're happy with your purchase, recycle the parcels in the recycling area. In case you want to return your purchases, you can do it right away. No hassle or commuting back and forth.

Box has over 600 parcel lockers and it's currently the biggest parcel locker outlet in the world.

For e-commerce companies with no physical premises, Box offers space for setting up pop-ups and meeting customers. This helps e-commerce companies take their first steps toward brick-and-mortar, and get good visibility in the centre of Helsinki.