Efficient tools for everyday data processing and a clearer view over product availability
Robit is an international growth company that sells drilling consumables to its global customers in the following market segments: mining, construction, geotechnology and well drilling. The company provides products and services in three service categories: Top Hammer, Down the Hole and Geotechnical. The company has a sales office and service point in nine countries and an active sales network covering over 100 countries. Robit's production units are located in Finland, South Korea, Australia and England, and the company is listed on Nasdaq Helsinki Oy. For more information, visit: robitgroup.com.


Teaming up with Vincit's data scientists, Robit harnessed its product and order data and set out to cut down on routine tasks with automated tools. The resulting applications, built in close cooperation during quick development cycles, free up time for essential tasks and offer improved inventory and product availability management and data-based forecasting.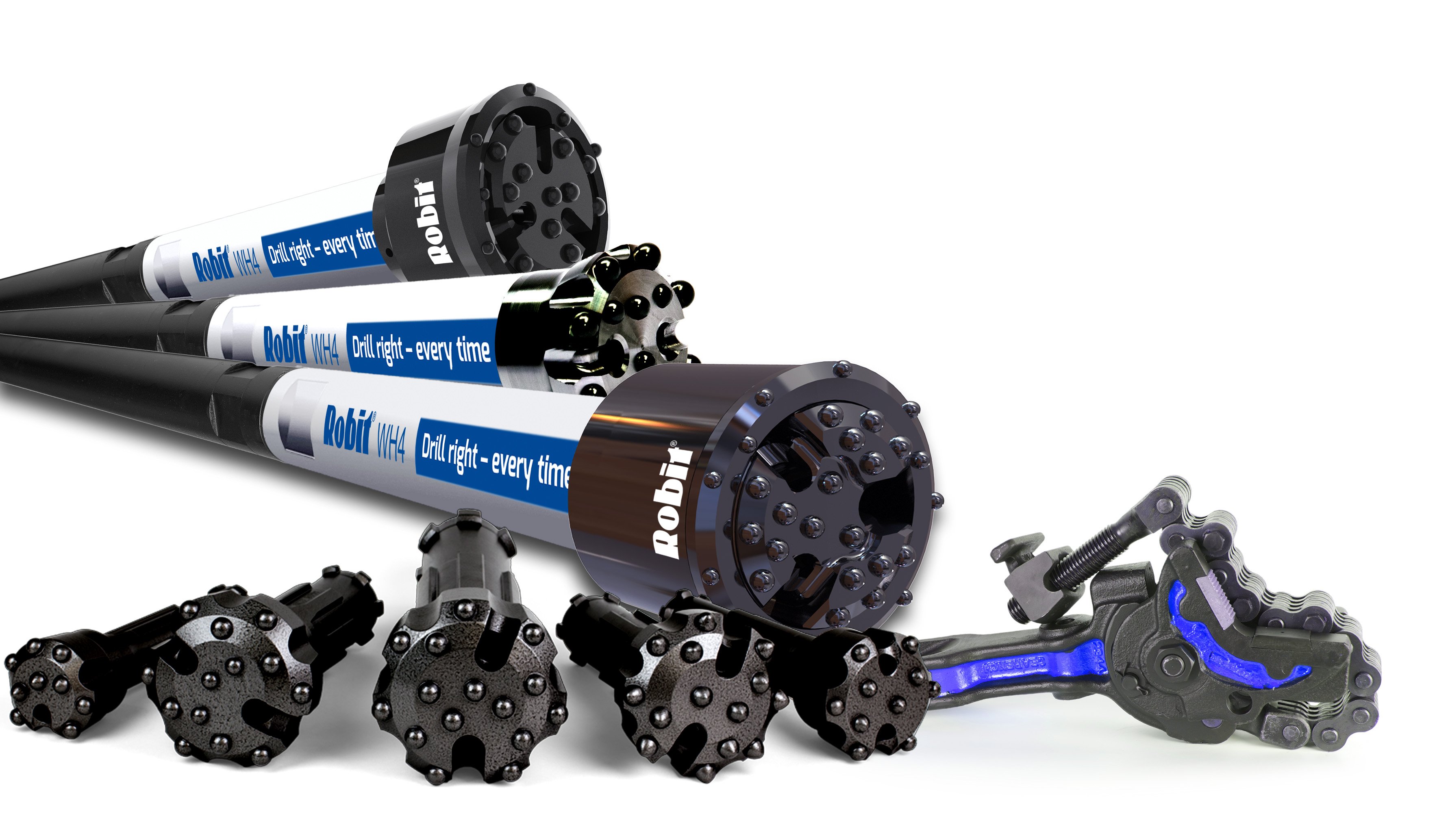 Reaching the next level of inventory management with improved data processing
Robit is a manufacturer of ground and rock drilling consumables whose business relies on making its products available to the company's global customers. Robit's long-term objective is to increase efficiency by digitalizing processes and by making better use of the company's data.

Robit's main aim was to create simple automated tools that utilize the company's product data as well as invoicing and order data and handle routine tasks related to inventory management. Discussions with Vincit's data scientists soon generated a shared idea of turning key business features into applications that give support to everyday work.


It's great that even in the middle of all this uncertainty we've been able to turn imagined futures into practical tools. Part of Vincit's professionalism shows in how they communicate with us who are not as software savvy. They know how to ask questions in a way that allows us to provide them with satisfactory answers and enables them to continue working on the solution to our problem.
Daniel Palander, Head of Operational Excellence, Robit Oyj
Automated tools for inventory planning and reporting
The first implementation was an inventory forecasting solution that replaced Robit's Excel-based tool. The new automated application turns product forecasts and invoicing data into parameters that guide inventory planning and the ordering process, simultaneously saving a significant number of person-hours.

The forecasting solution was used to build further tools on the Amazon Web Services platform. These were designed to facilitate the management of the order and supply chain and included tools for reporting and forecasting as well as data collection automation. The use of automation doesn't stop here, however. The idea of allowing software to take over the handling of routine tasks has been a strong guiding principle for another Vincit team working on Robit's packaging and shipment processes as well.

The work process of the Vincit and Robit team is clearly defined and rapidly turns Robit's needs into usable end products by following a shared roadmap. The first thing to consider will be a business problem which will be discussed in relation to the current situation and any previous solutions. The job of Vincit's data scientists is to take control of the data sources, to plan the data processing, and to turn it into a functioning software solution. There have been three cycles so far, and the understanding that we've gained on the business and the data provides a great foundation for future development.

The keys to great cooperation include a shared excitement for solving any emerging problems as well as open and continuous communication on successes as well as challenges and uncertainties. Working with data requires stepping out of your comfort zone, because the characteristics of data dictate that the end result is not always clear in the beginning of a project.

Robit's new, easy-to-use tools provide a more detailed overview of inventory and help to gain an in-depth understanding of its changes. The solutions provide precise information on availability-related variants, allowing the discussion to focus on the root causes of inventory changes rather than mere product numbers.

The streamlined processes and tools support planning at the company level, build trust and create understanding among the staff. As the number of routine tasks is reduced, more time is left for expert work, which serves as a motivation booster and makes the work more rewarding. Engaging the users in the design of the tools propels the company in a common direction.