Vincit Offerings and Technologies
We provided Dish with full solution design and development services for their app. We also assisted in helping Dish craft their brand identity, including a logo.
Results
Full solution design and development

Mobile app development

Brand identity

Logo creation
Starting broadly
We begin every project with discovery and ideation. In this case, Dish was a brand new company with no identity or product, so it was up to us to create an overarching identity for the company and app. Our solution was to absorb as much information as we could, research the industry, and brainstorm many different solutions to narrow down to the very best.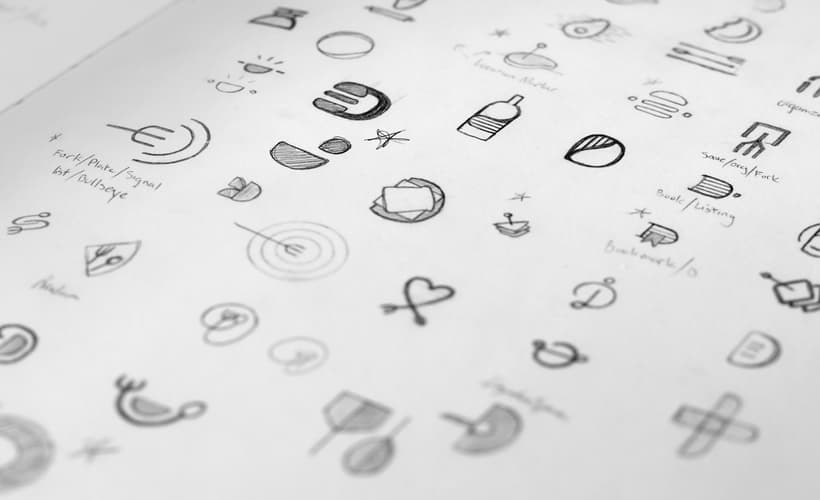 Starting with rough sketches allows us to explore all the possibilities
The Dish Brand
Dish is all about simplicity and quality over quantity. For the Brand Identity, we designed a simple and iconic logomark, playing off a bowl (dish) and speech bubble (for dishing out comments and reviews). This bold, simple, and friendly brand style goes hand in hand with our creative direction for the app, focusing on usability with an unassuming design that gets straight to the point.
We put a lot of thought into the ways users will interact with this app.
We created many proof of concept prototypes for the navigation and methods of organizing restaurants, testing out each one to find the easiest and most intuitive method. We came up with a pretty unique but powerful way to manage multiple lists.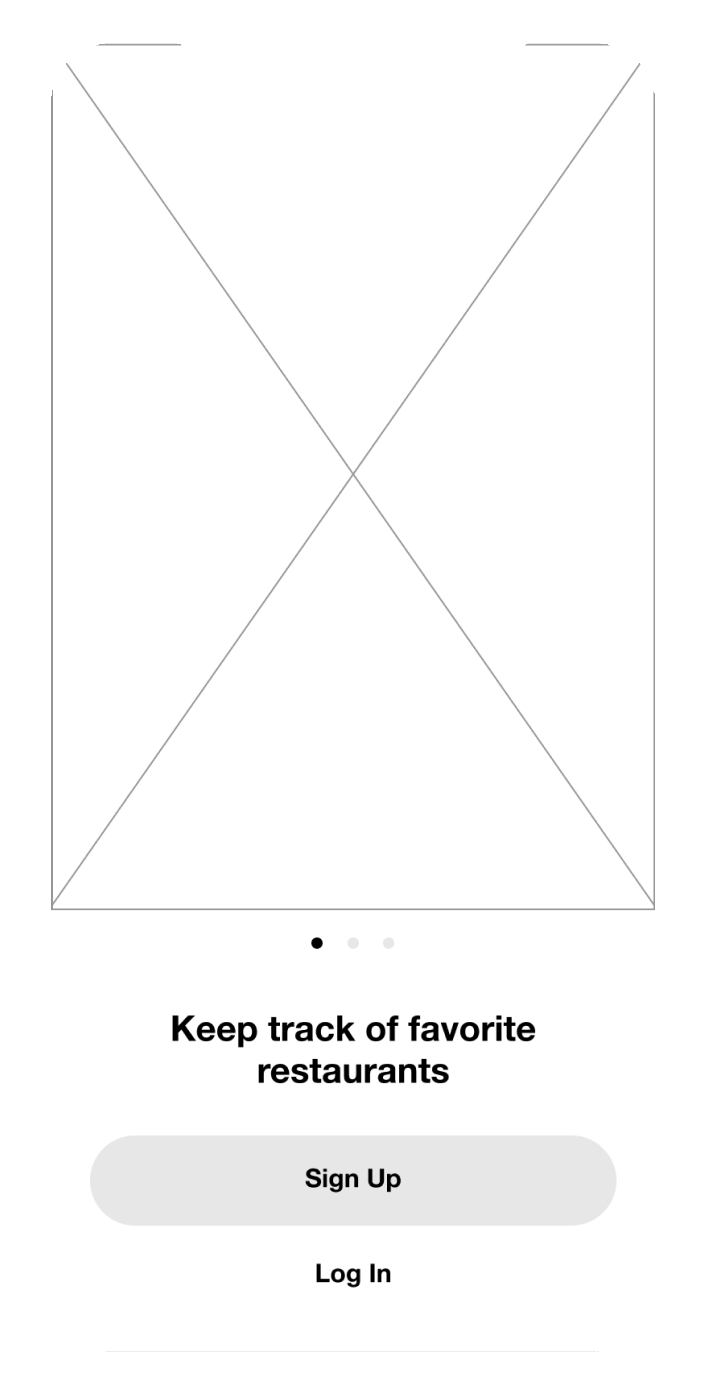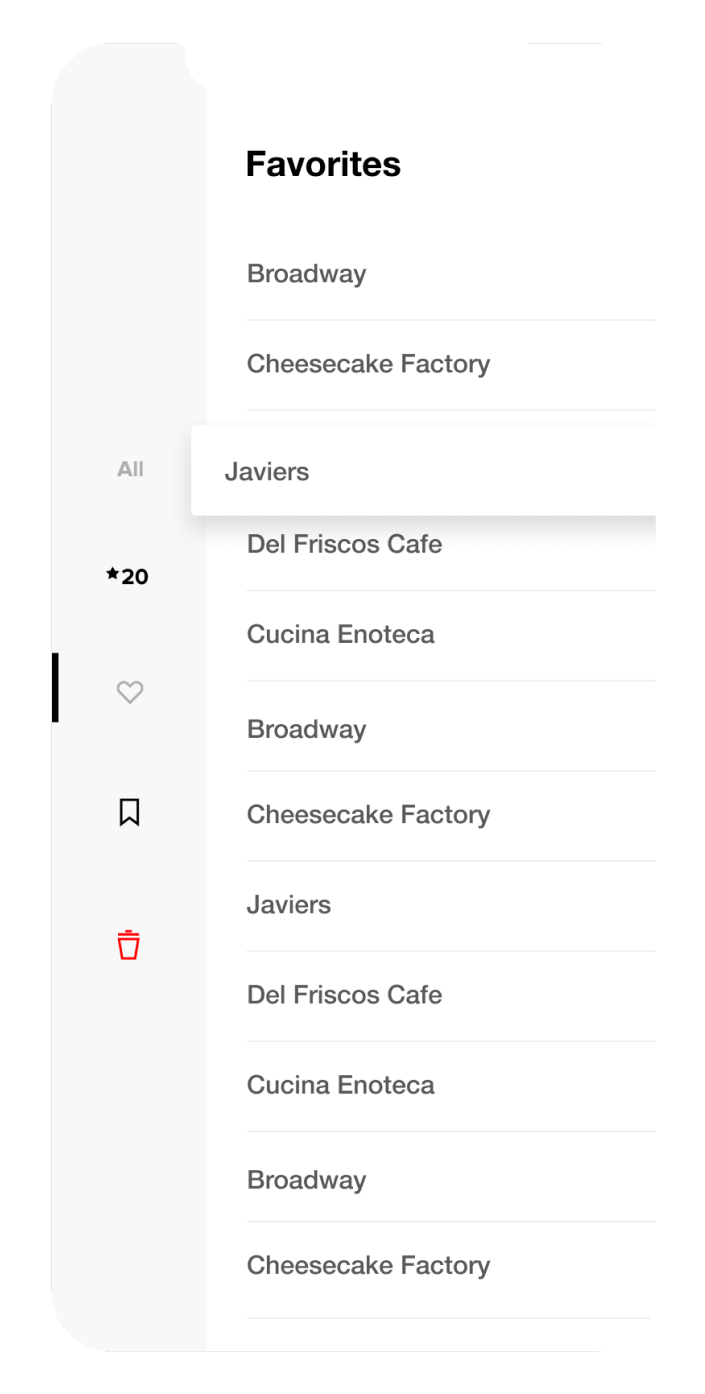 A few screens from the wireframes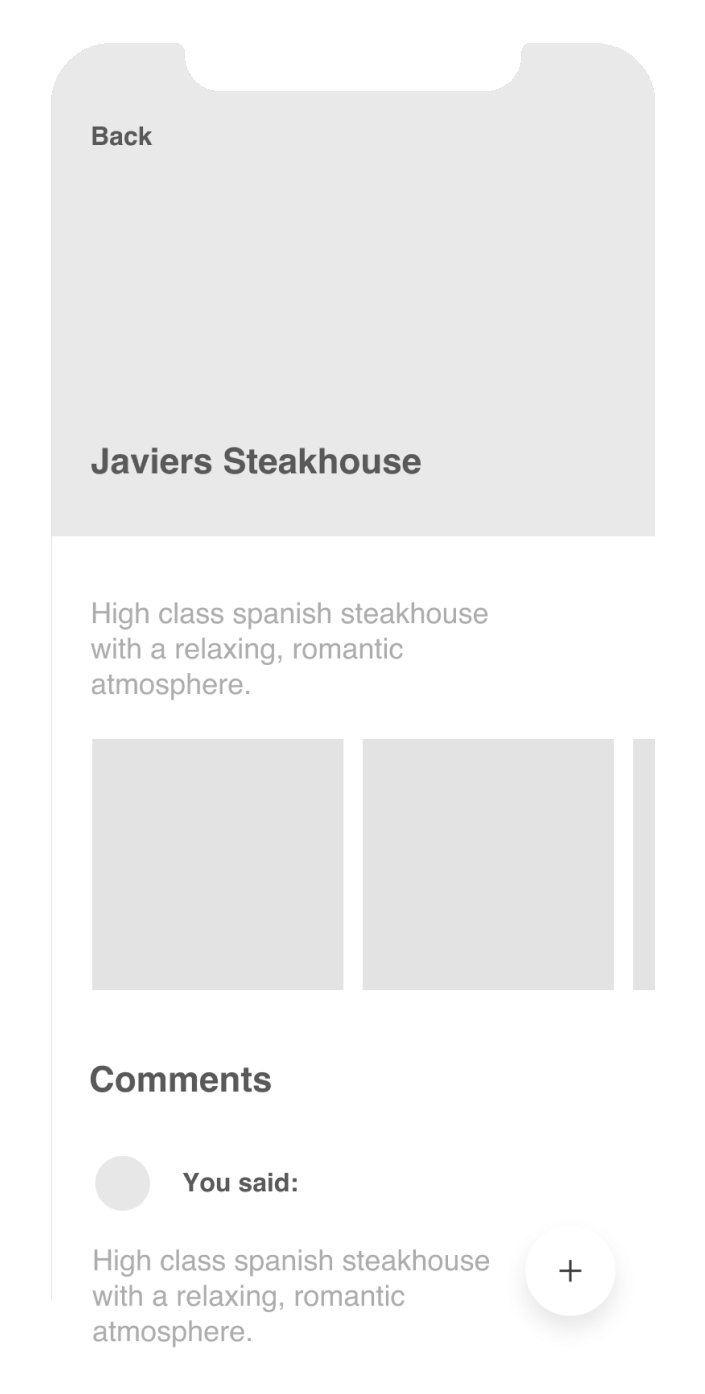 Stretching is for gymnasts, not foodies.
We studied the reachability of different sections of the screen with multiple grips. This led to a layout and interaction system that keeps all the important elements either within reach of the user's thumb, or allows for swiping to open and close pages without adjusting grip or using a second hand.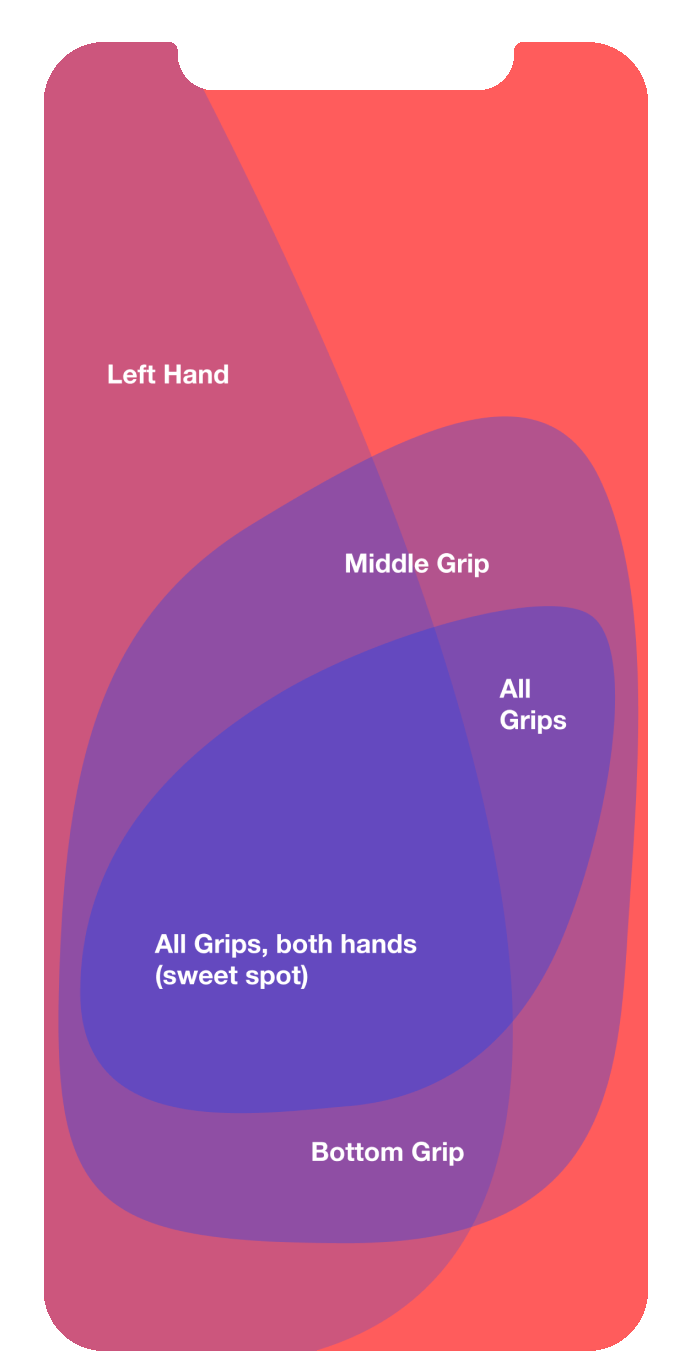 Modern Fingerpainting ™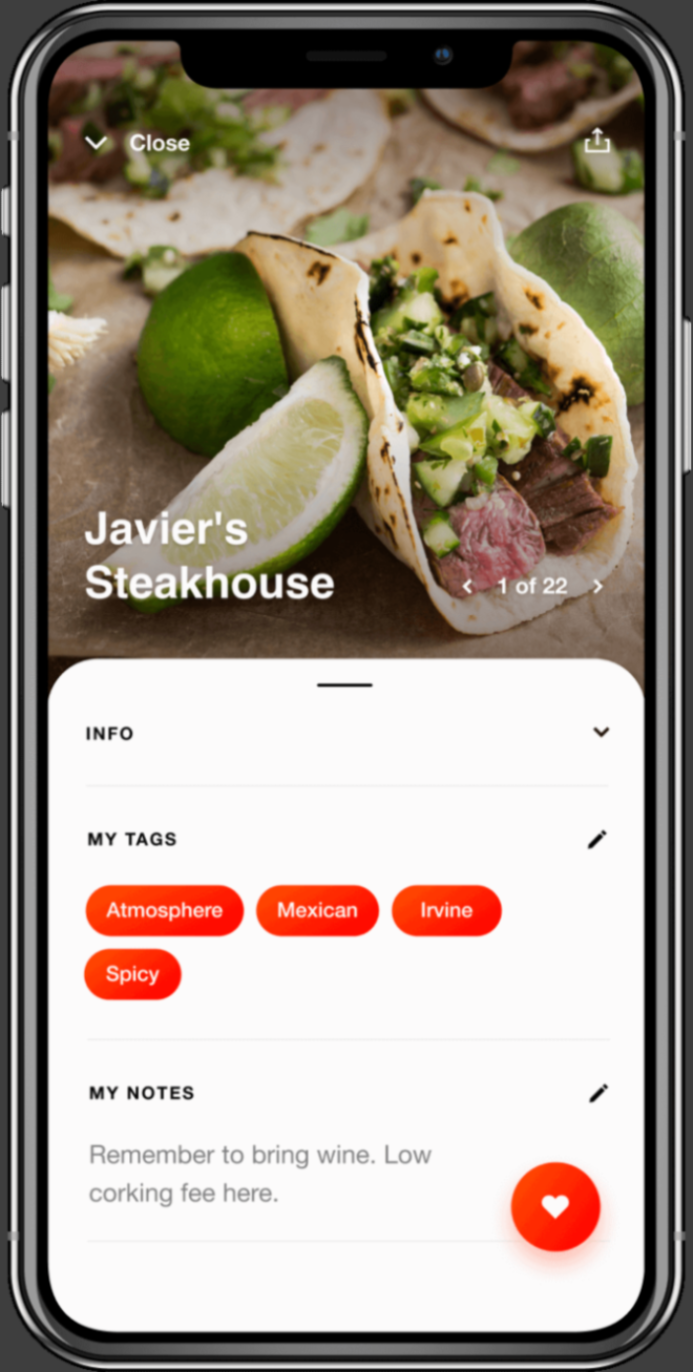 Simplifying everything
During the process, we settled on a simple navigation method and design style in order to make the app as usable as possible. Our pride and joy is the interaction for managing lists. The user can tap and hold a restaurant for a split second, then either drag vertically to rearrange their list, drag to a different list off to the side, or drag to the trash to delete. All with some very satisfying haptic feedback.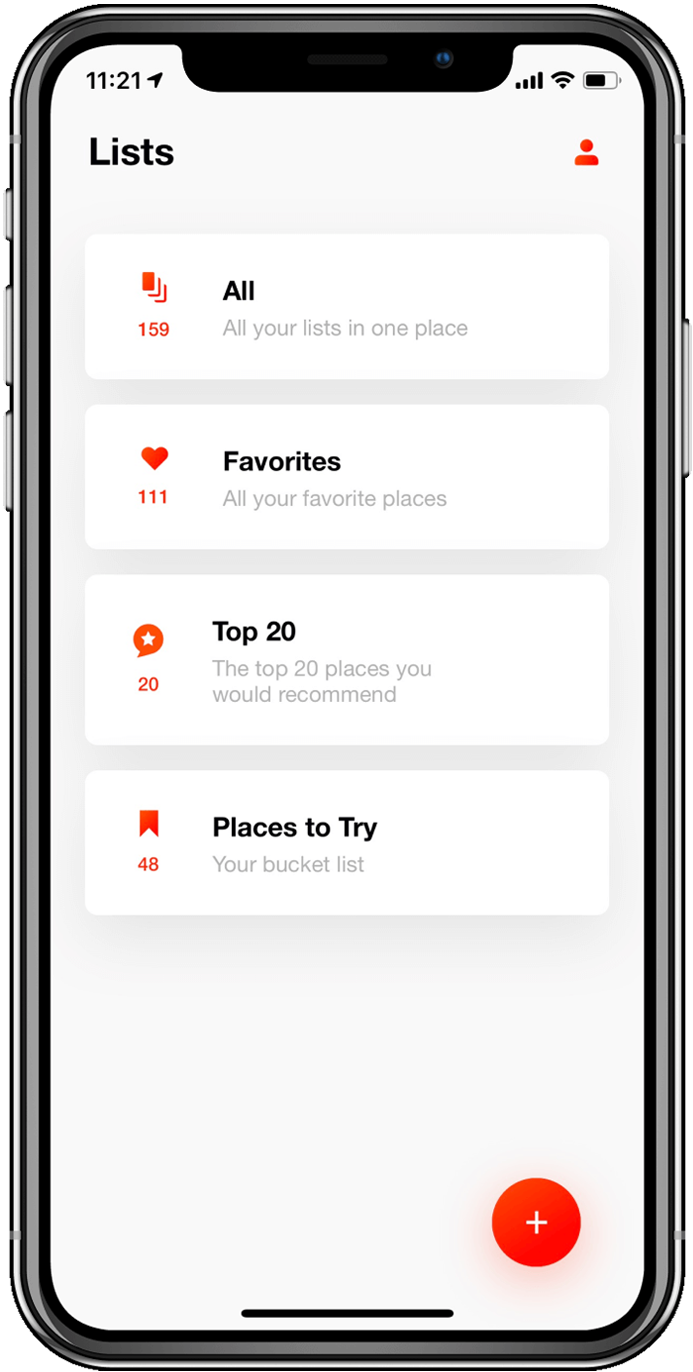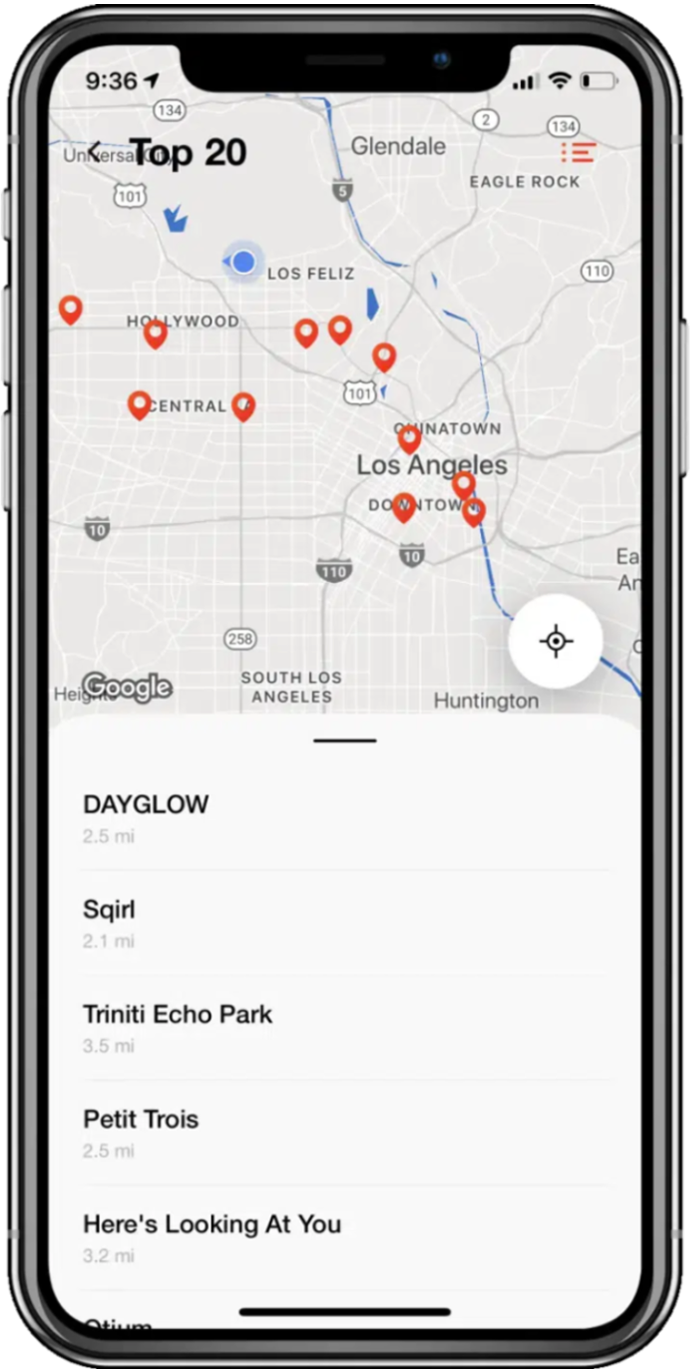 A few screens from the app showing different aspects of list management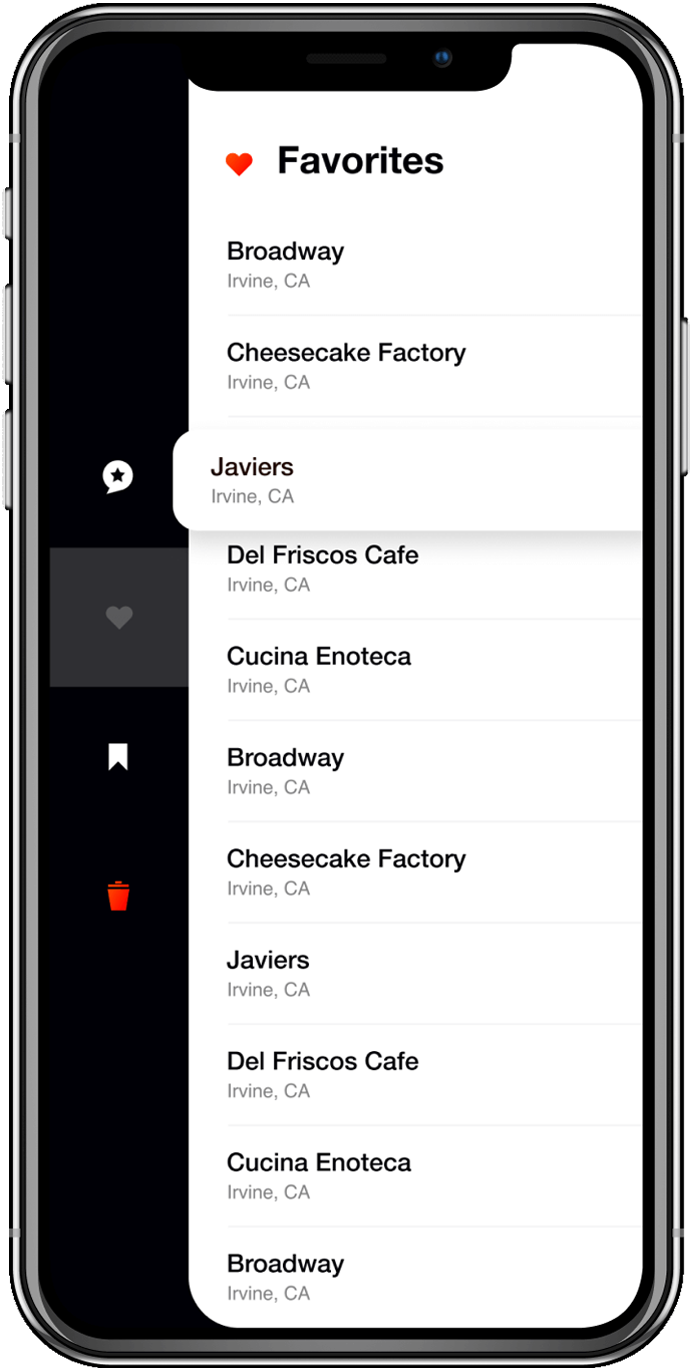 We're really excited about the sharing feature
Users can share a whole list, or search by tag or keyword and share the results. Sharing actually generates a unique webpage with the user's list and custom headline. This means users can share among friends or even share with a huge following, all using the same feature. The generated page has info about Dish and provides links to learn more and download the app, bringing in even more users.
React Native and Google's Firebase was the choice of technology for development. Choosing React Native allowed for faster development and for us to target both iOS and Android at the same time. In addition, leveraging Firebase as the backend allowed Dish to be flexible and scale to meet any user demand.
Some difficulties that we encountered with React Native were achieving and maintaining smooth animations no matter how large a user's list may be. In the end, we managed to overcome those limitations, resulting in a highly performant app.
Related projects
View some of our work
What's in your mind?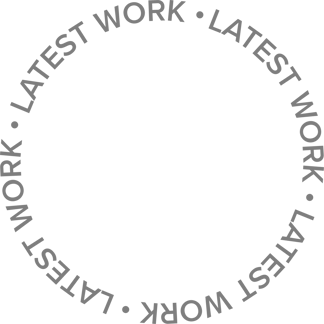 Just drop us a line and we'll get things rolling!
Before dropping us a line, tick the box that you're interested in: