Kwiver Is The Check Engine Light App For Bikes
Our client, Kwiver, is all about bicycle maintenance.
The founder, Mike Russell, re-discovered bikes in his late 20s and raced competitively across the country. After spending hours on bikes, meeting cyclists, industry partners, and through his own experience, he realized that while maintenance is the least fun part of owning a bike, it's the most critical.
Bicycle owners just want to ride bikes and have fun - not work on bikes or spend money fixing them. Kwiver was founded as a check engine light for bikes.
Bikes need maintenance but the bicycle owner doesn't know when or how to perform the maintenance. Kwiver needed to create an app that would help cyclists stay ahead of maintenance.
Challenge
Kwiver was starting from scratch, with an idea. The app needed to be personalized to each bicycle's needs and offer a feature for cyclists to connect their ride mileage to a notification and scheduling system for bicycle maintenance.
Solution
Vincit brainstormed ideas and insights into the app look, feel, and back end build to function the way Kwiver needed. We built the app with React Native and ensured it stayed within the founder's budget constraints.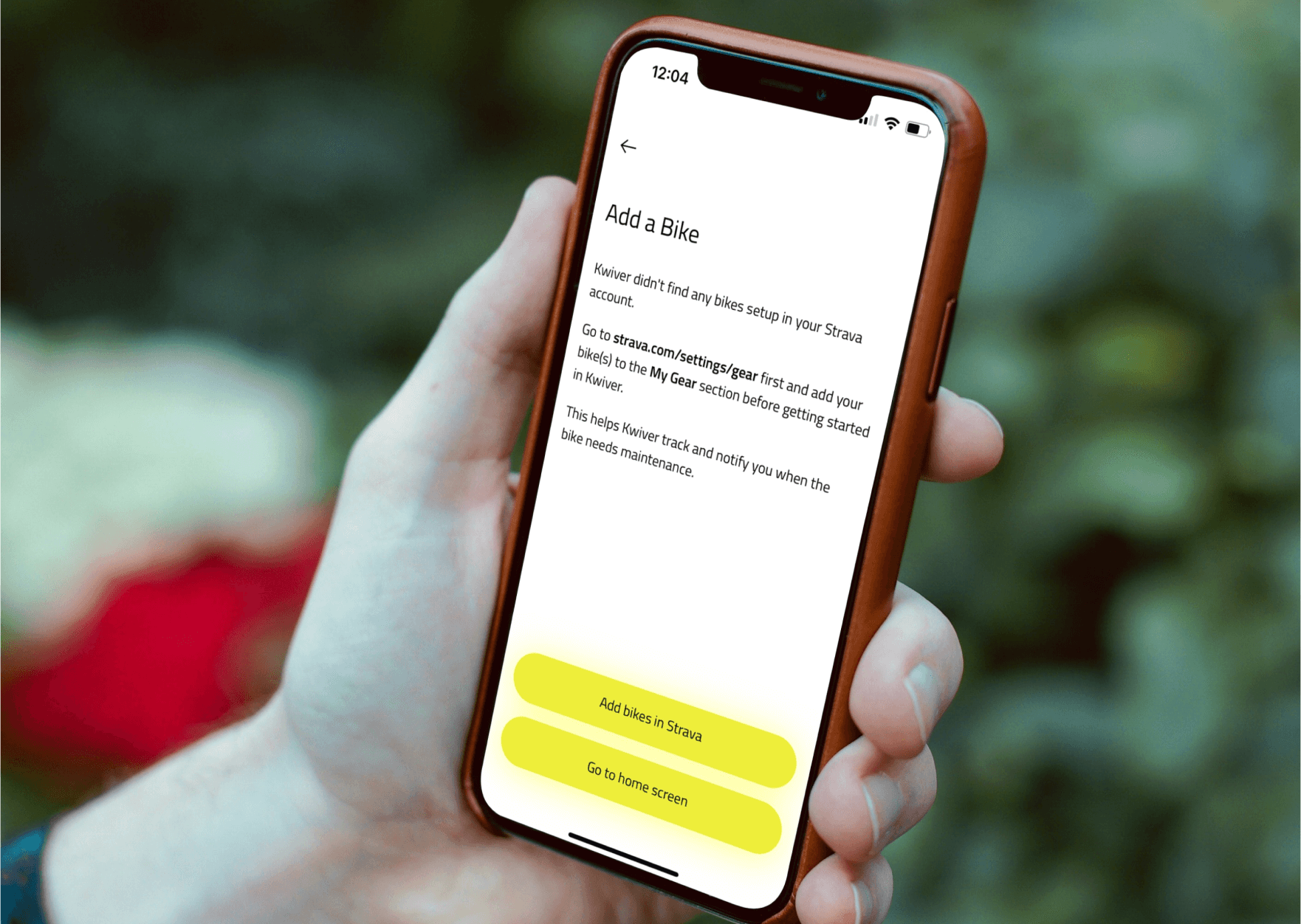 Development
Vincit mapped out and built the functions and features of a MVP app. It needed to function well but also be scalable as the company grew. We added updates and improvements after launch and testing.
Design
Above all, the design was created to be user-friendly and simple to use. Users needed to upload their bicycle mileage quickly and receive push notifications without any hassle.
Features
The app allows for users to register multiple bikes to be monitored and alerted for maintenance updates. Recently, bicycle shop partnerships have been set up so that a shop can sell a complete maintenance support package to the cyclist when buying a new bike.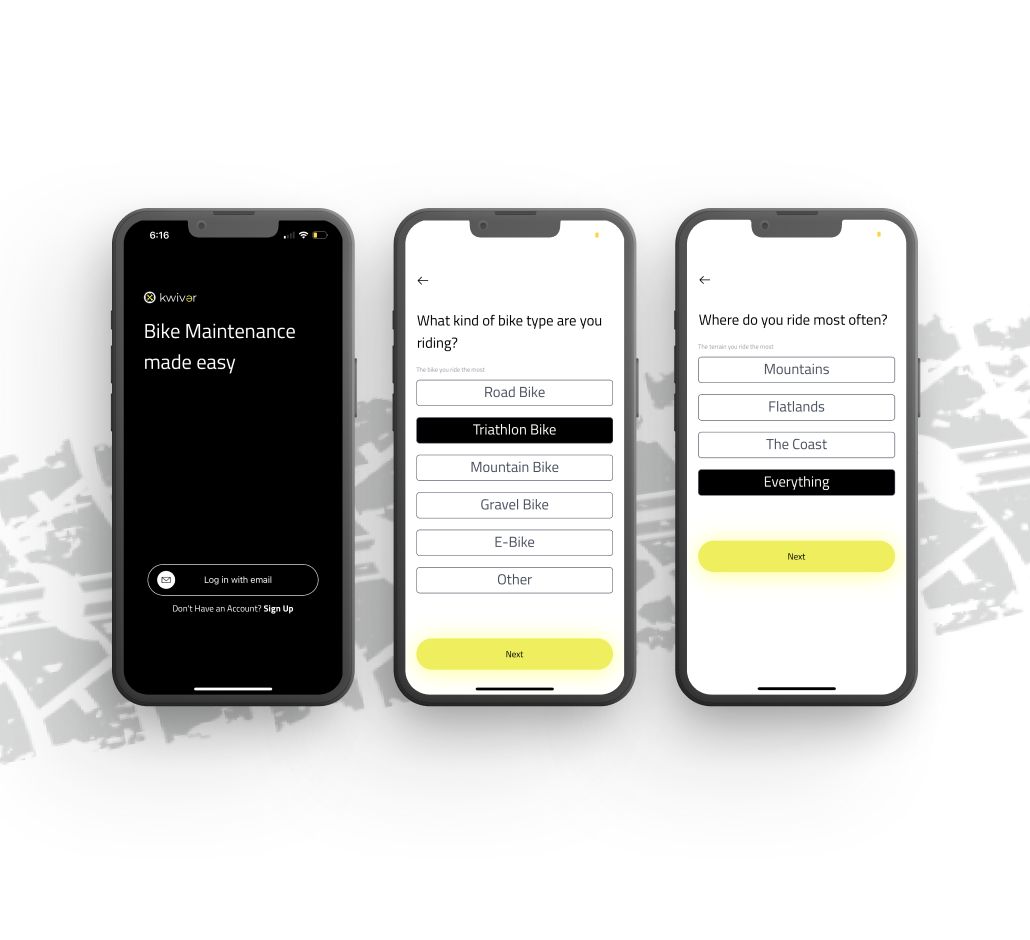 With just word of mouth, over 600 users quickly downloaded the app. Besides saving money on costly maintenance for competitive bikes, it is also an environmentally and sustainable app that keeps more bikes out of the landfill.