The New York Times Cooking App
The New York Times Company is a media company that publishes The New York Times and a portfolio of digital services ranging from New York Times News, Games, Cooking, Wirecutter, and The Athletic.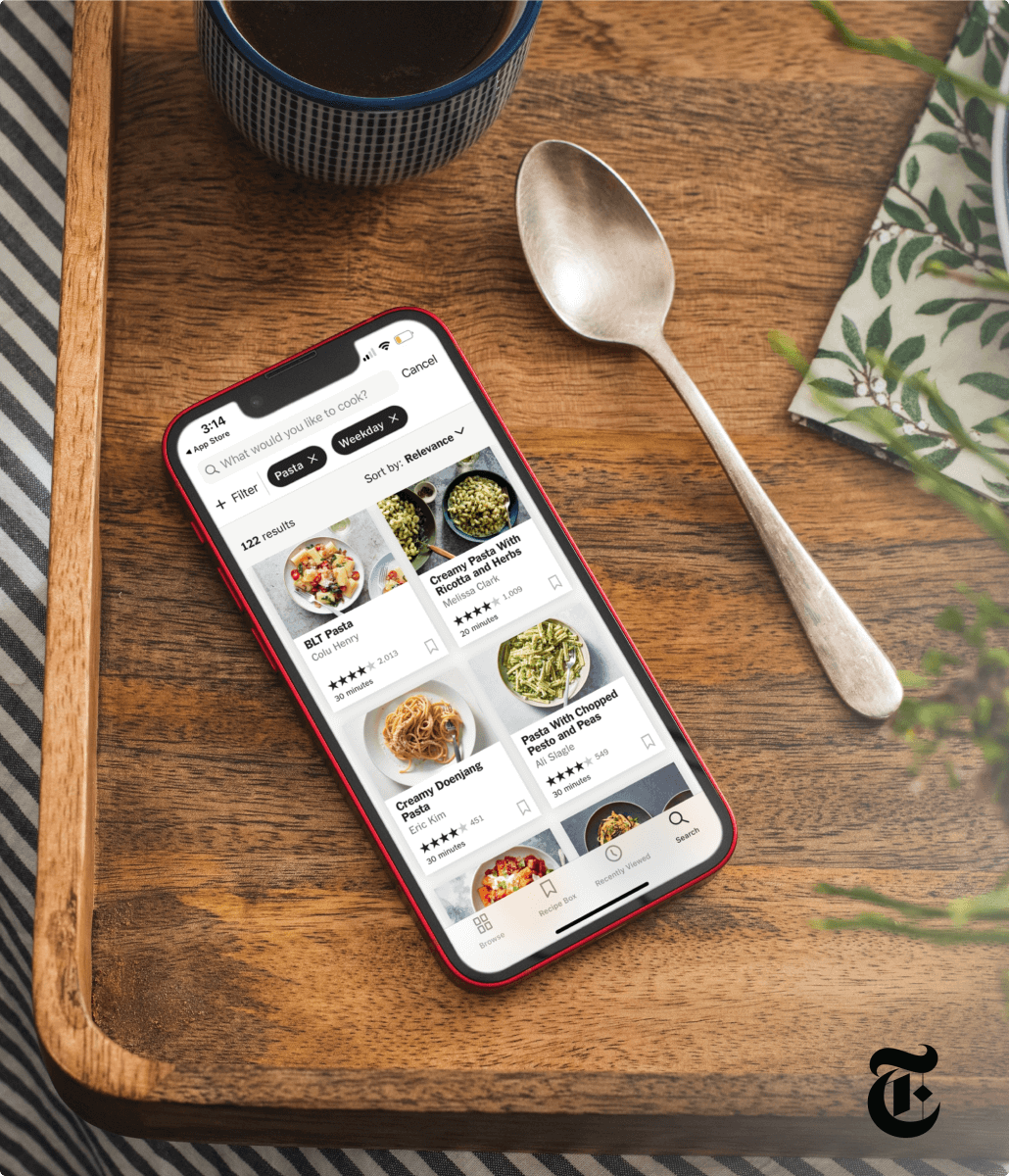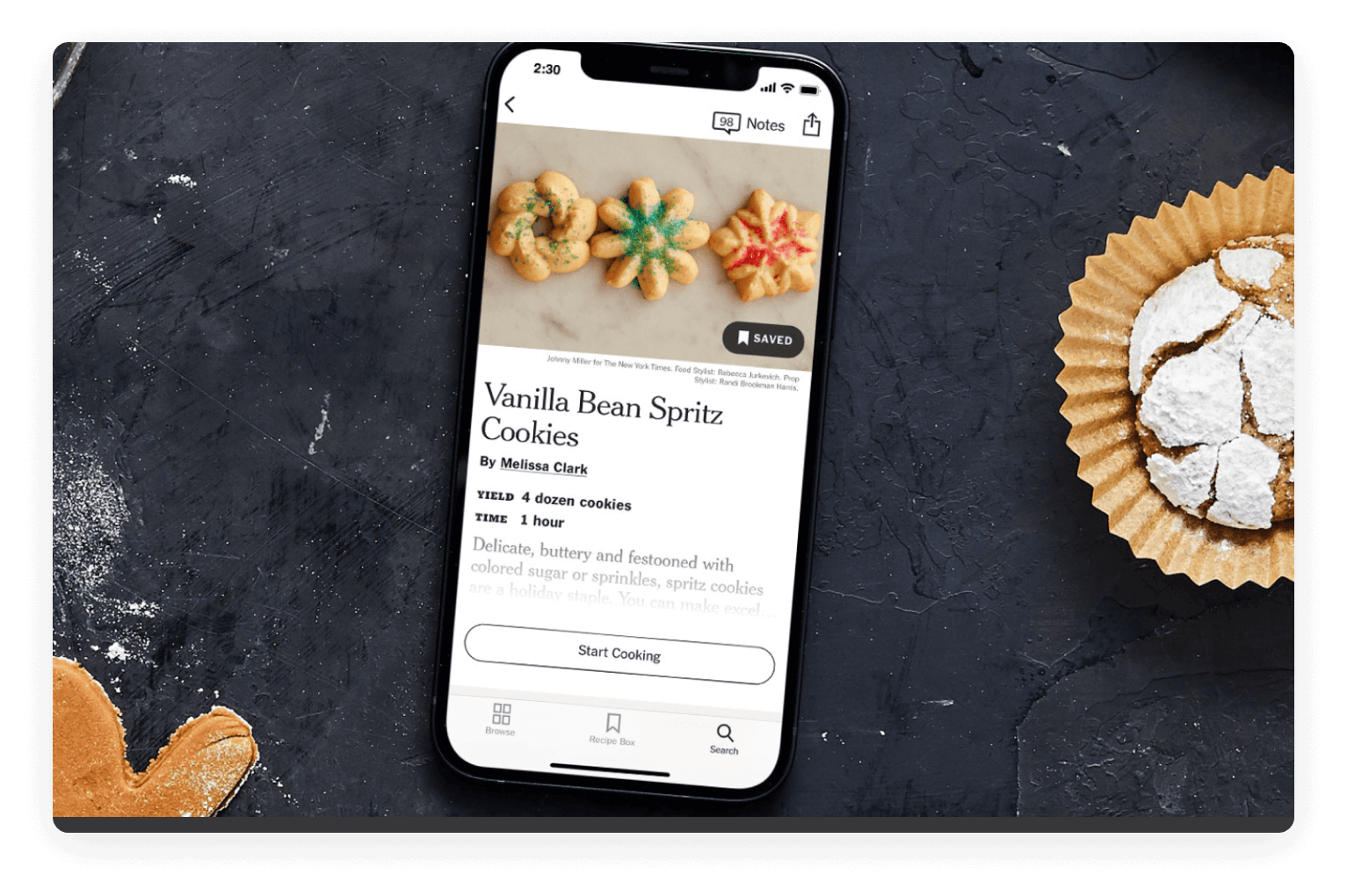 The NYT Company had a large inventory of more than 15,000 recipes. They needed to create an app as visually appealing and readable as their reputation dictates.
Challenge
Seemingly endless options can quickly lose a user. The cooking app needed to be highly functional, easy to follow, and mouthwateringly attractive. We eat with our eyes first, after all.
Solution
Choice, quality and the ability to search quickly for a recipe or type of cuisine were priorities. With a large vault of recipes, navigation can become clunky. Vincit created an app with great functionality and stunning design.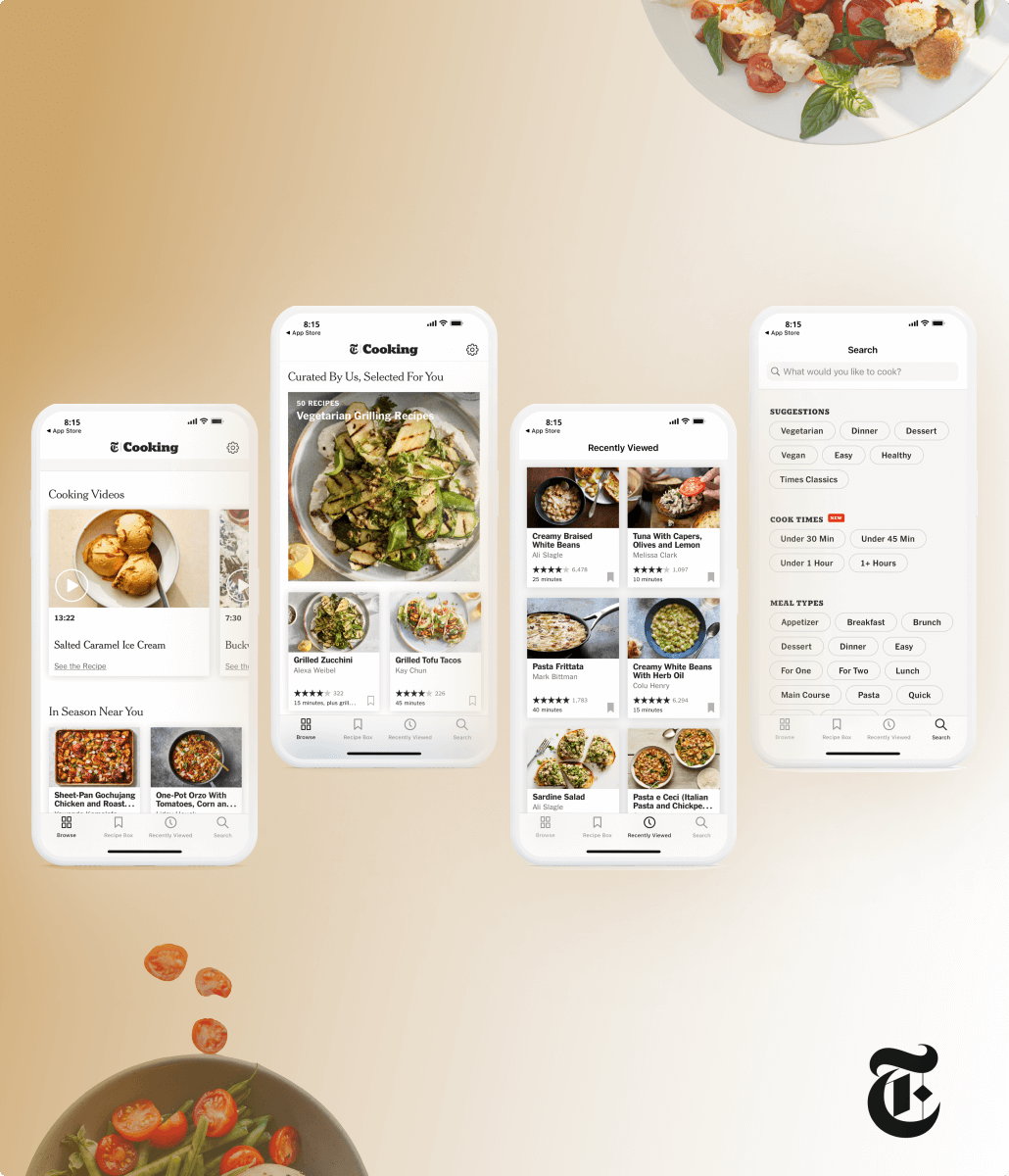 Design
We mapped out how the user experience should be and what the UI (user interface) should do. The best cookbooks appeal to all the senses and we wanted to ensure this app would do the same.
Development
We built a native Android app primarily with Kotlin. We developed features that make it easy to save or search for recipes and themed collections like "Easy Cakes" or "A Taste of New Orleans". The app also features instructional videos on cooking techniques to inspire and delight the everyday chef.
Team Amplification
Vincit helped NYT develop several consumer-facing digital products, video and photojournalist tools by supporting its own in-house developers.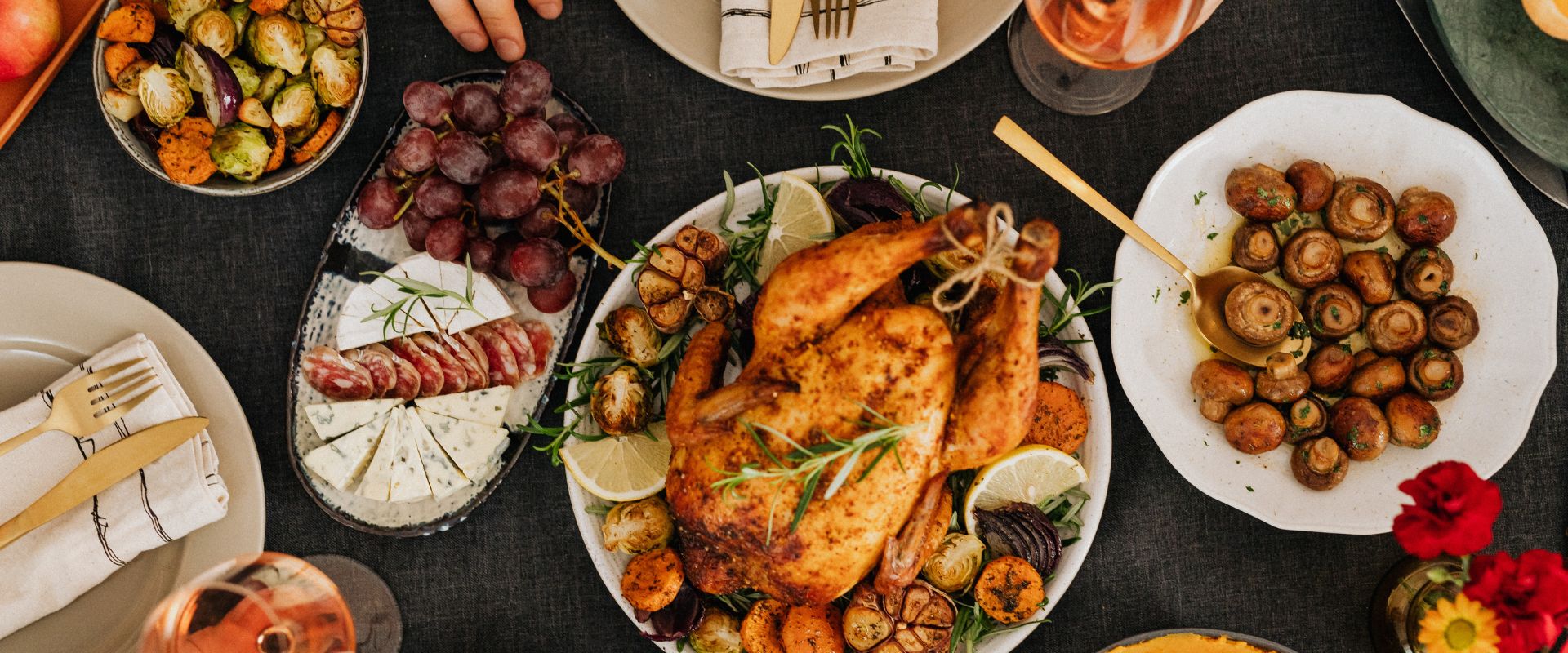 With delectable photos and step-by-step instructions, this app has a 4.9 rating in Apple Store. It is a well-loved and well-used app with great reviews and user engagement.