Yamaha WaveRunners Apps Glide Smoothly
Renowned automotive and motorcycle manufacturer, Yamaha Motor Company, is also an industry leader in marine engines and high-compression molded hulls. Known for creating some of the most exhilarating products, in 2018, Yamaha launched its WaveRunners and boats for the personal watercraft market.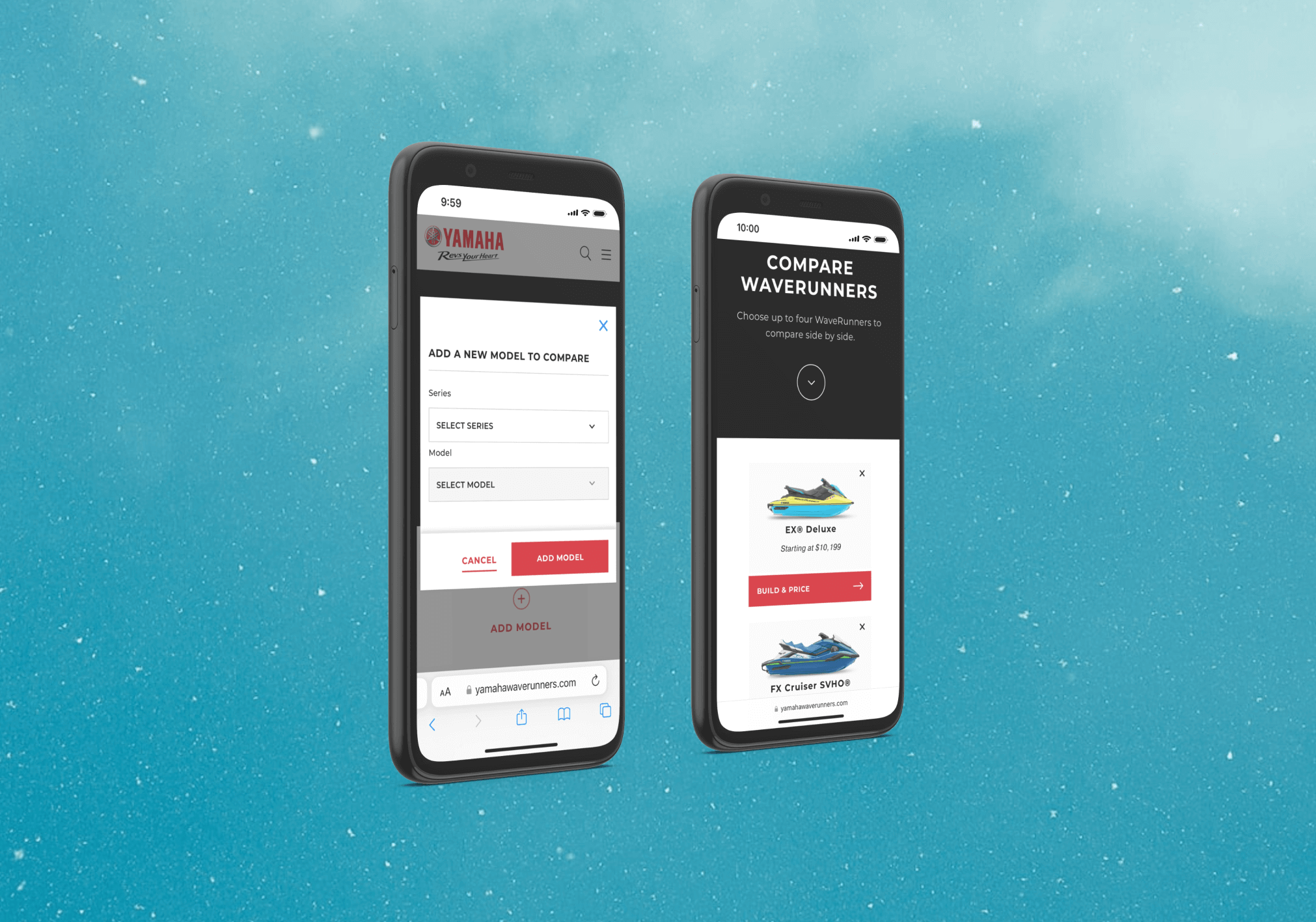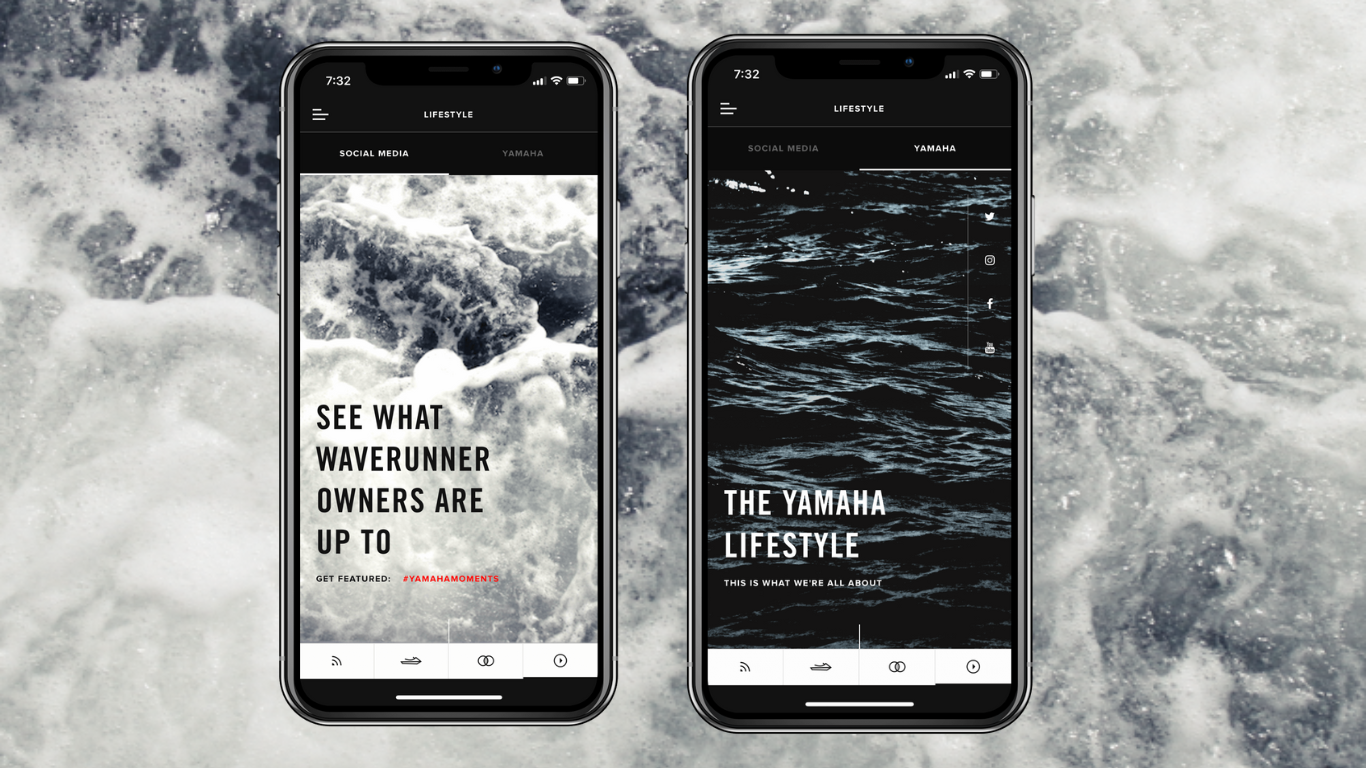 As a well-known brand in the watercraft industry, Yamaha needed to stay competitive by continuously improving their mobile apps for dealers and customers.
Custom Challenge
Prior to the launch of Yamaha's 2018 WaveRunners and Boats, Yamaha collaborated with Vincit to design, engineer, and launch new mobile apps for iOS and Android phones and tablets.
Custom Solutions
The apps needed to serve dual purposes: cater to the consumer while also providing dealerships with accessible business tools.
We provided full design and development services for their apps. We updated and launched new versions on a regular basis.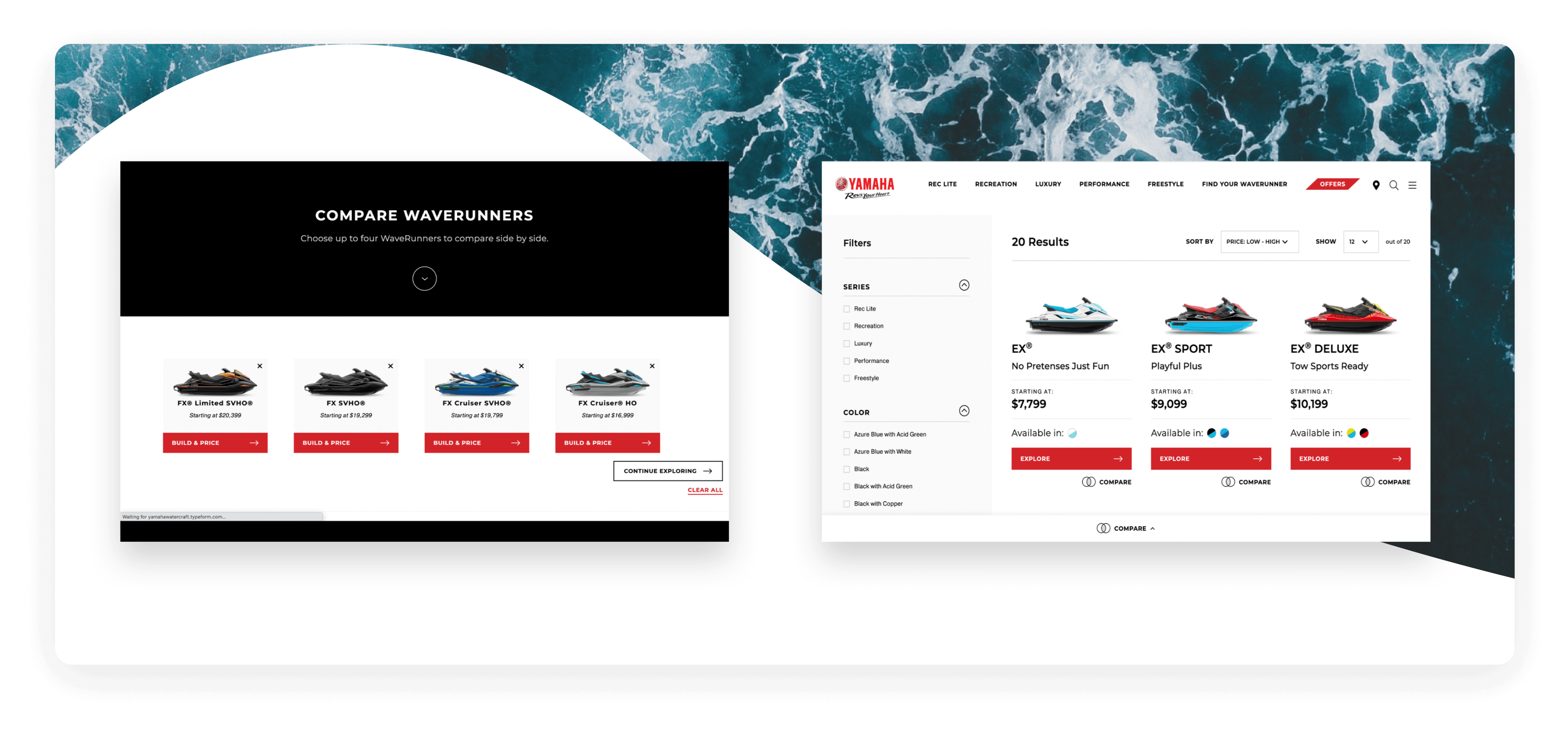 Development
Compare and Browse features were built for consumers and dealers. Dealers can pull up comparisons with a customer and show the boat in real world scenarios. Users can browse and conduct their own research.
These apps were developed on React Native. Designed for consumers to engage with the Yamaha brand and their new products, they serve a vital role for dealership sales staff to access every piece of product information at their fingertips.
Design
We added social features for a more immersive experience and a Lifestyle section where users can browse content from other watercraft owners, as well as browse Yamaha curated content.
Unique Features
The Feed section provides the latest news, events and promos while a Lifestyle section integrates social media and fresh content shared via the hashtag #YamahaMoments. The dealer locator operates from the user's GPS, notifying them of their nearest dealer while a new Design section highlights the features, innovation and technology that set Yamaha apart from the competition.
Maintenance and Innovation
Vincit provided full service, ongoing app support. From bug fixes, Apple and Google updates to security updates, we monitored and analyzed performance regularly.
We updated new products, images and video content. We innovated with new features such as the WaveRunner competitive comparisons to SeaDoo Spark and GRX. We also ensured the dealership database was updated and educated our end users with demo days.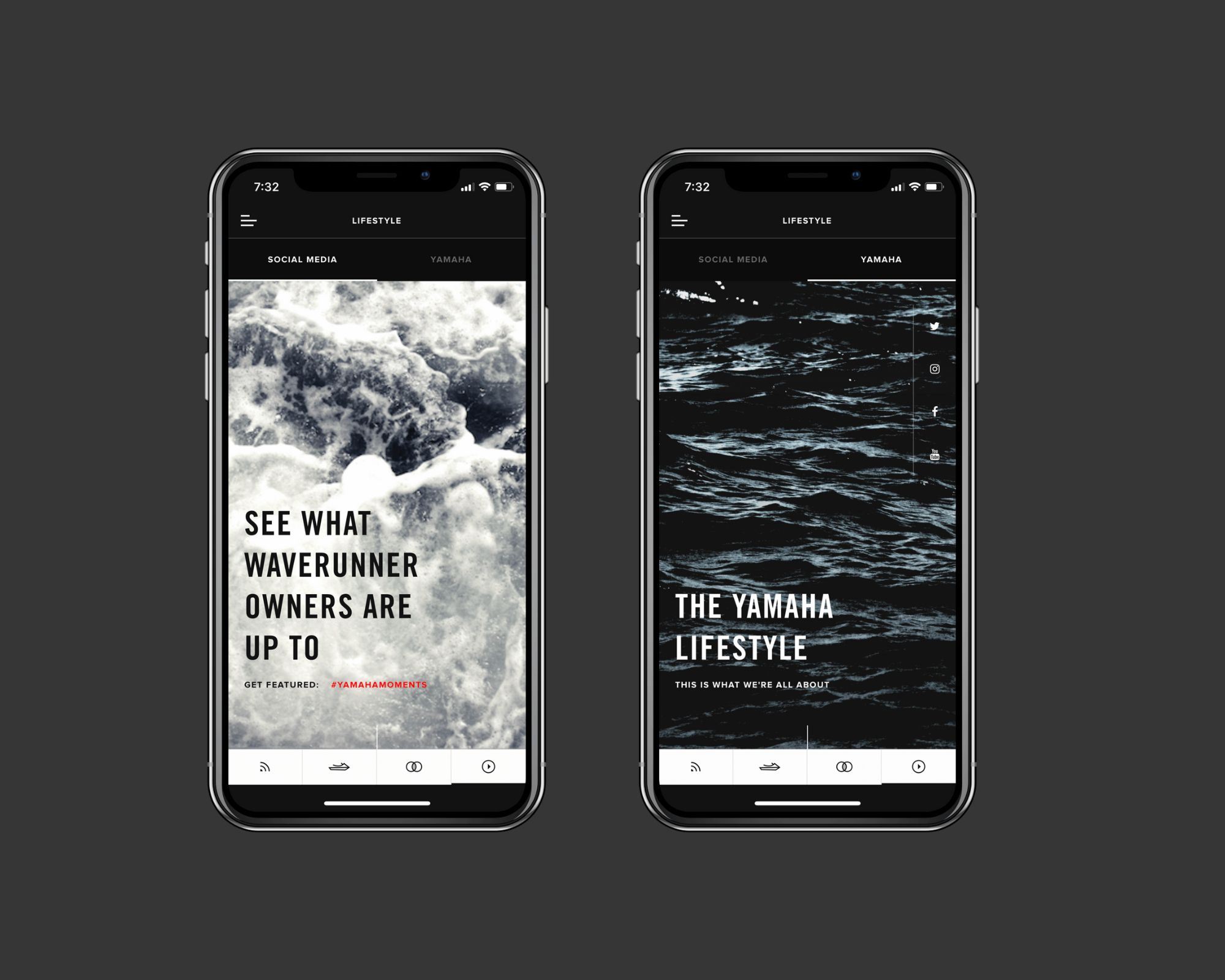 Yamaha Watercraft apps were awarded "Best Mobile Apps in the Marine Industry" twice for outstanding quality and user experience by the Marine Marketers Association.
Vincit also developed a zero cost relationship for Yamaha video distribution on TheChive.TV. Broadcast across 5,000 bars and venues such as Outback Steakhouse, Subway, and Westin, thechive.com received 80mm page views and 11mm unique visitors per month. It raised over $3 million in sales.