Easier and safer boating using a NaviWheel -mobile app
G-Boats is a startup company with a drive to create a safer, smarter and more sustainable boating culture. The NaviWheel steering system was launched in 2020. For more information, visit: naviwheel.fi
Developed by G-Boats, the mobile NaviWheel steering system makes it possible to remotely steer your boat in and out of the marina. The easy-to-use control system and its precise boat maneuvering technology will revolutionize boating and berthing.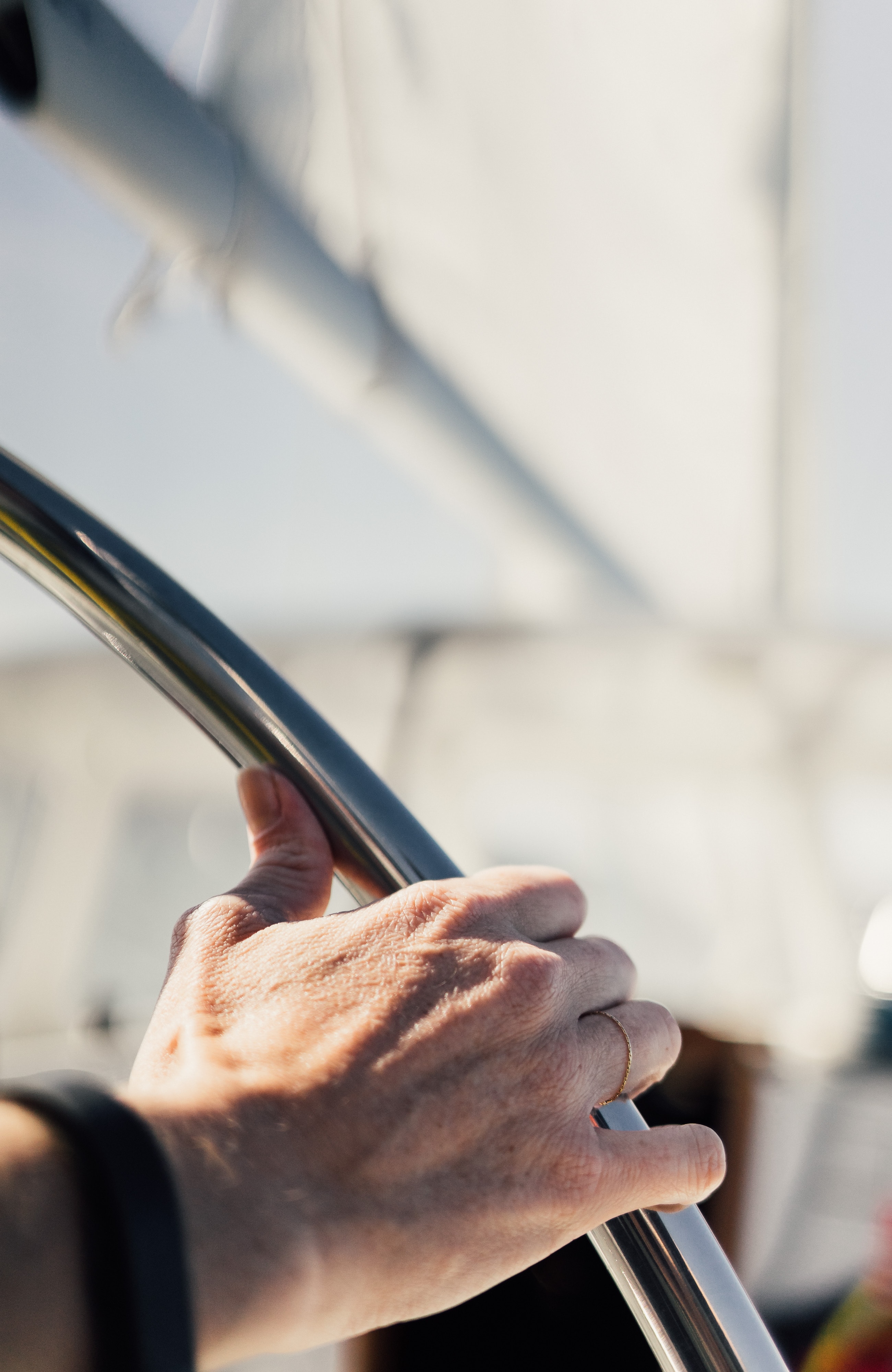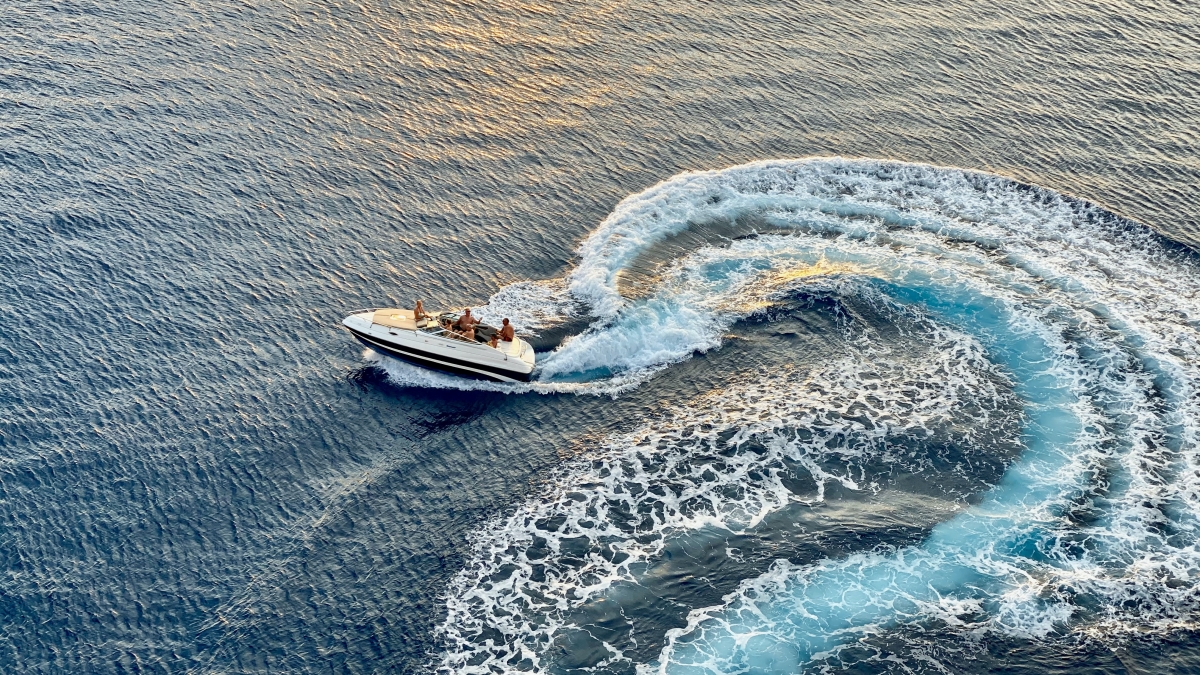 Remote control enables easy and safe maneuvering in the marina
Steering a boat in the marina is a high-precision task that presents a challenge even for the more seasoned boater. With Vincit as its expert partner, G-Boats set out to make this part of boating easier by creating a mobile application that would help boaters with the berthing process.

The NaviWheel steering system is entirely digital, which made developing a remote-control feature feel like the natural next step. Onboard the boat, the system can also be used with a physical steering wheel. The required propulsion power is produced by four water jets.


The application was practically a hole-in-one, hardly any correction rounds were needed. Everything we set out to do was realized almost exactly as we had envisioned it. It's all thanks to the Vincit team. The process wasn't an easy one and required a lot of input from us as well but, in the end, it was a great experience.
Paavo Pietola, Founder, Head of Innovations and Design, G-Boats Oy
G-Boats designed the graphic interface and UX of the NaviWheel mobile app, while Vincit took care of its technical implementation. G-Boats wanted to have version of the application for both Android and iOS, so the app was built using React Native technology. After testing the initial pilot application, a productized version was developed.

Despite the tight schedule and strict budget, we were able to produce high-quality work. This was made possible by our seamless cooperation, which was based, above all, on good communication. Our experience allowed us to bring insights and introduce best practices into the implementation process. The sparring we provided also benefitted the client's own digital capabilities.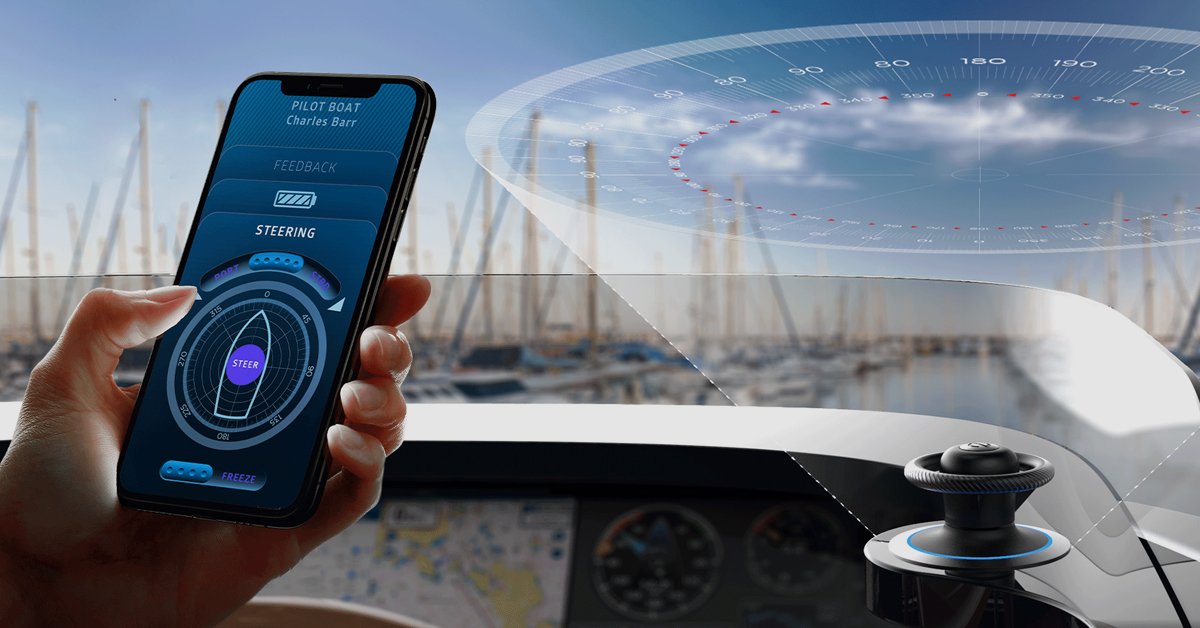 Development in close cooperation and on schedule
The app was implemented with few compromises, resulting in a product that corresponded with the initial plan to a remarkable extent. The outcome was a revolutionary mobile app that allows you to steer your boat remotely.

Above all, the NaviWheel app is a tool for easier and safer boating. Using the app, both entering and leaving the marina are guaranteed to be a breeze even for beginners, since the steering feels instinctual and is centered around a simple user interface. The remote steering also lets you, for example, berth or launch a boat from a trailer all by yourself without any help. Moving the boat along the dock can be done without ever getting onboard the boat.