KCRW Feature-Rich Mobile Radio Apps
Driven by strong community roots, KCRW is continually innovating for its loyal listenership.

LA-based KCRW is a well-recognized public radio brand that creates and curates content on music, NPR news, culture and public affairs. Its Morning Becomes Eclectic is a beloved signature show. Originally founded in 1945 to train servicemen returning from World War II on FM broadcasting, KCRW, like the iconic Hollywood sign, has staying power.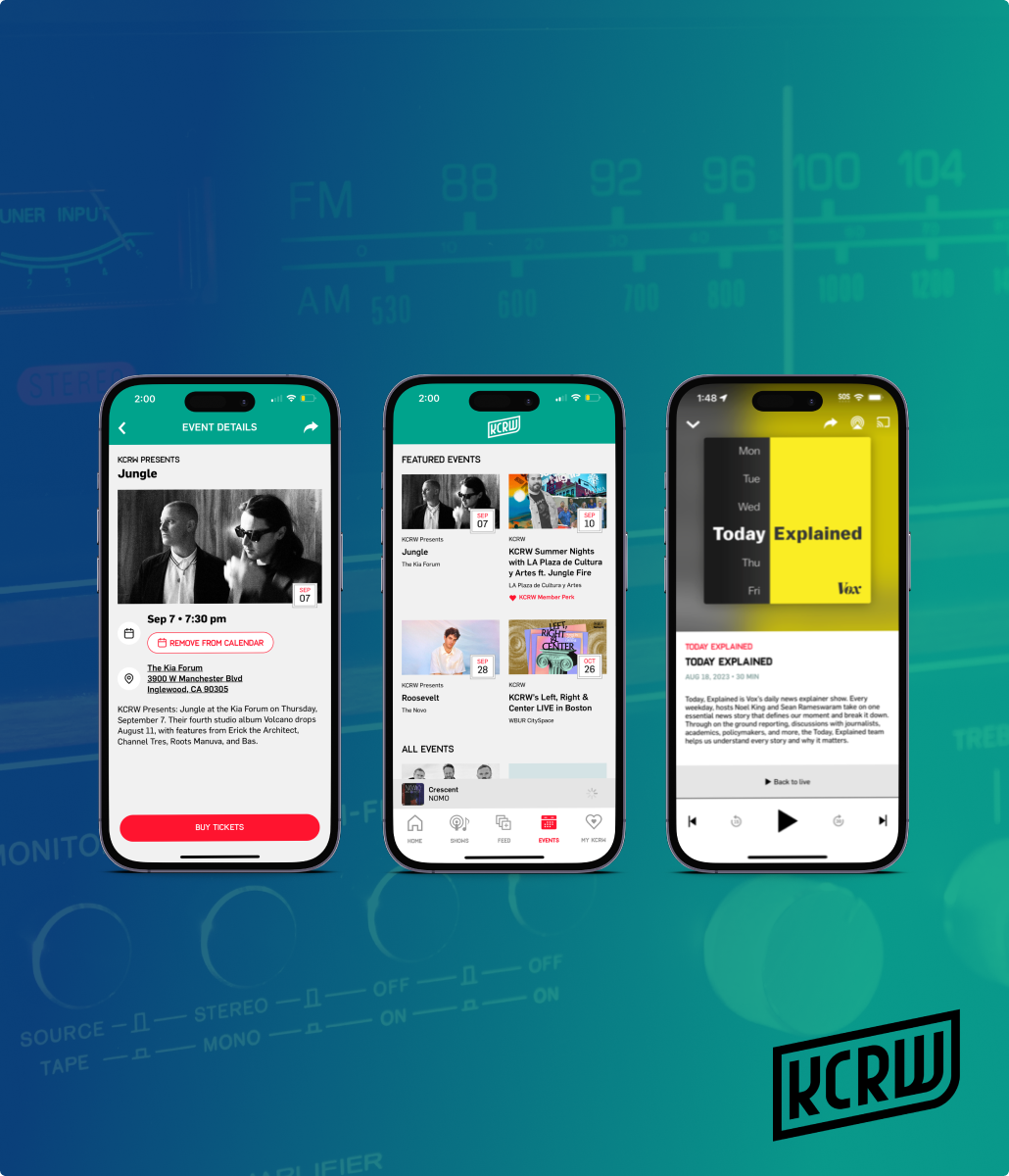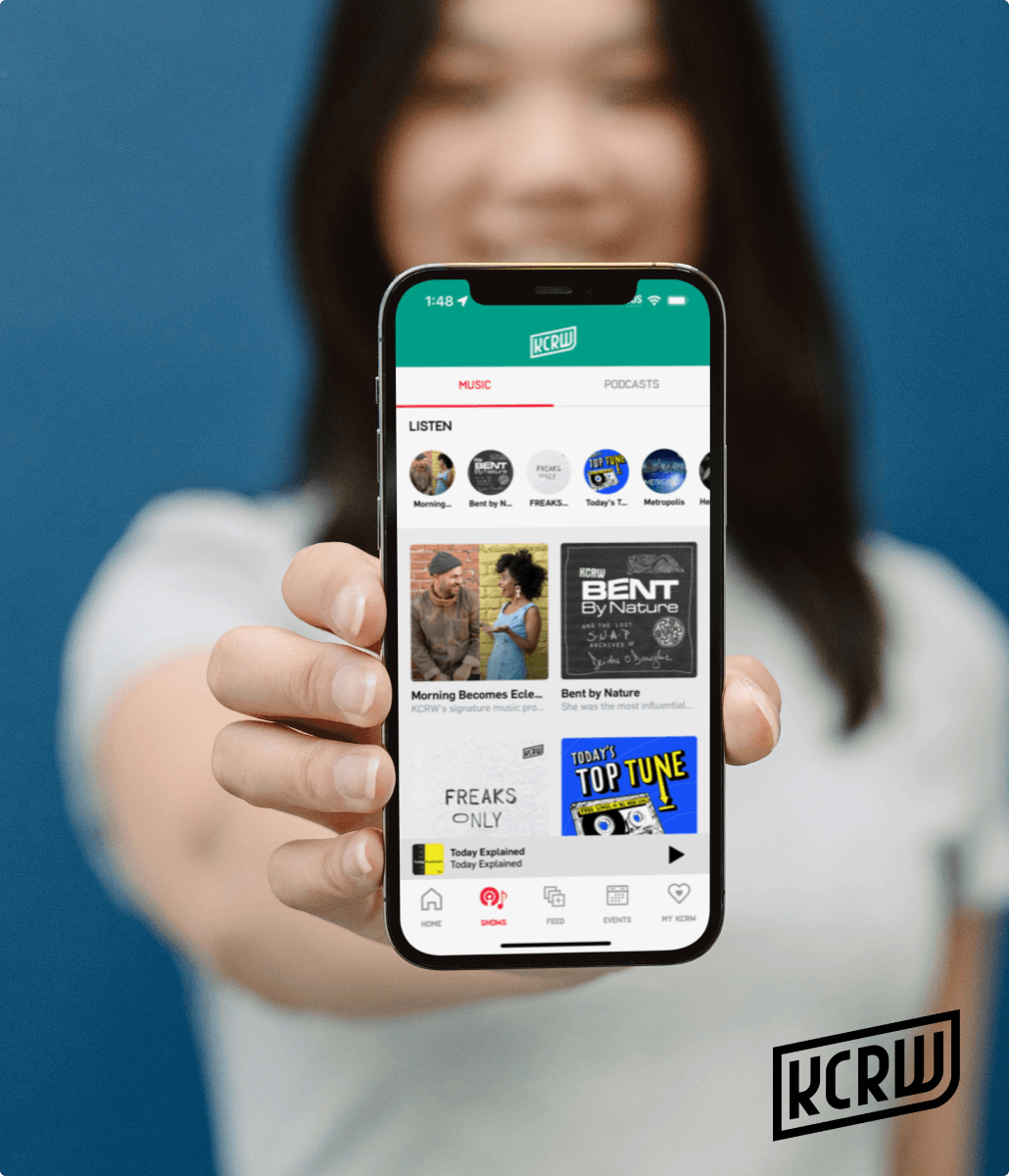 To stay current, tuned in radio stations are transitioning from traditional to a digital-first model to engage and attract their audiences.
Challenge
Nowadays, radio stations compete with visually appealing digital streaming platforms that keep listeners engaged for longer. Users can share content with each other, curate playlists, and discover new artists or content easily.

While digital media offers a more immersive experience, AM/FM radio is still the go-to news source for the majority of people - although radio has taken a backseat in car listening.

KCRW wanted to retain and recapture these domains. With a fantastic audience base in 45 US states and 18 countries, KCRW needed to modernize their listeners' experience with a mobile app that truly reflects their eclectic voice.

Our goal was to engage their audience more dynamically, enhance the listening experience, and expand KCRW's reach.
Solution
We focused on a holistic user experience. Vincit built iOS and Android apps with React Native.

The apps were built to give users more control, flexibility and enjoyment on how they consume content. By integrating with Google Cast, Apple Music and Spotify, as well as supporting Carplay, we created a seamless and feature-rich listening experience.
They've done a good job of meeting our needs within our budget, so we're very happy overall.
Juan Bonigno, Director, Digital Operations, KCRW
Mobile App Development
We employed an agile methodology. In phase one, Vincit worked with KCRW to determine the best features and functions required for an iOS and Android mobile app. Features include iOS Carplay, MySong, Live Radio, curated DJ playlists, events, interviews, podcast custom feeds and membership benefits.
Maintenance and Support
Recently, we updated the apps with the latest stable languages and libraries to facilitate faster and more affordable future development.
Website
Next steps in KCRW's digital transformation: update the website and add Android Auto for the mobile app. After conducting a thorough analysis of their website and user behavior, we will update the home page and audio website.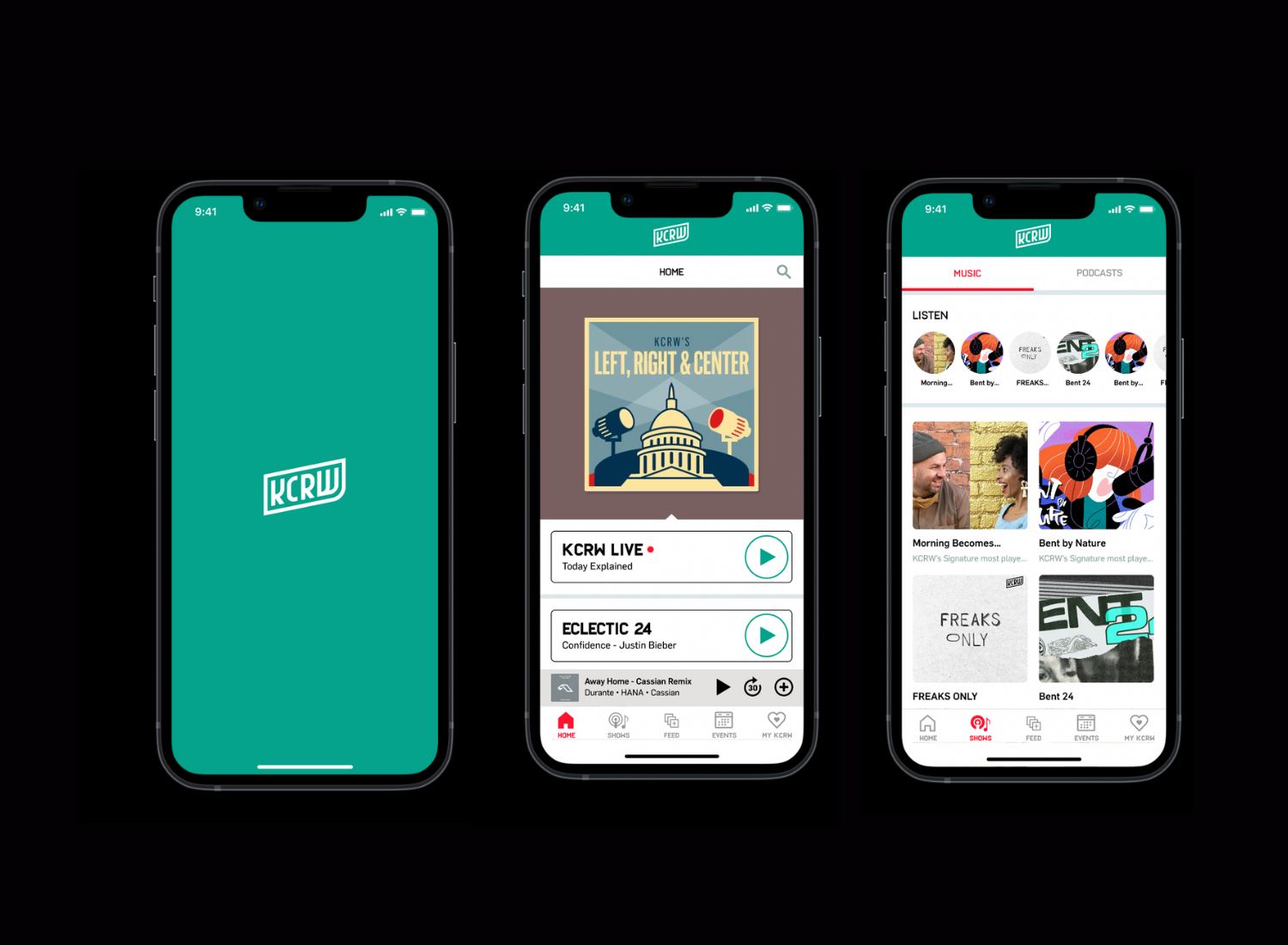 The mobile apps retain and attract more users month on month.

Most importantly, they delight listeners with engaging community events, personalized content, and optimized membership access. Fringe Benefit cards grew 43.8 percent in one year.

Member 'love notes' to KCRW praise the app for being "a constant source of fuel for my imagination, education and good vibes" and say they can't start their day without a "good dose of KCRW".
Results
Average Monthly Users
Daily App Users
Annual Percent Increase on Donate
Annual Percent Increase in Carplay