On Demand and Intuitive WBUR Mobile App
Located in Boston, Massachusetts, WBUR-FM is a Boston University owned public radio station. It first aired in 1950 with a strong jazz and classical music program, before evolving into a news and information-focused radio station. "RadioBoston", as it is known, is the largest of the Boston-based NPR member stations, and one of the most popular. It produces several nationally distributed programs, including On Point, Here and Now, and Open Source.

With a steady increase in number of listeners since 2012, WBUR teamed up with Vincit to design and build their mobile app.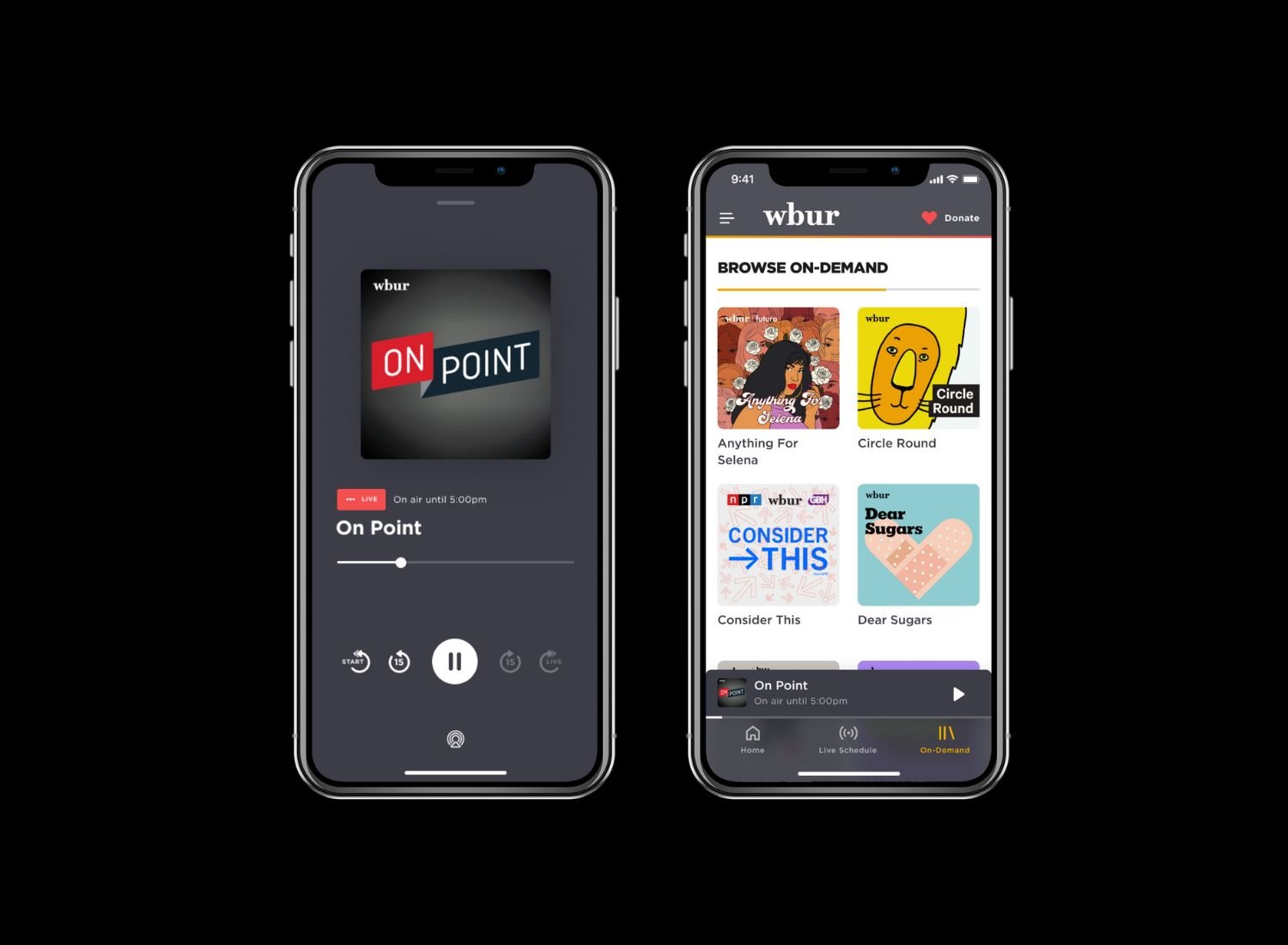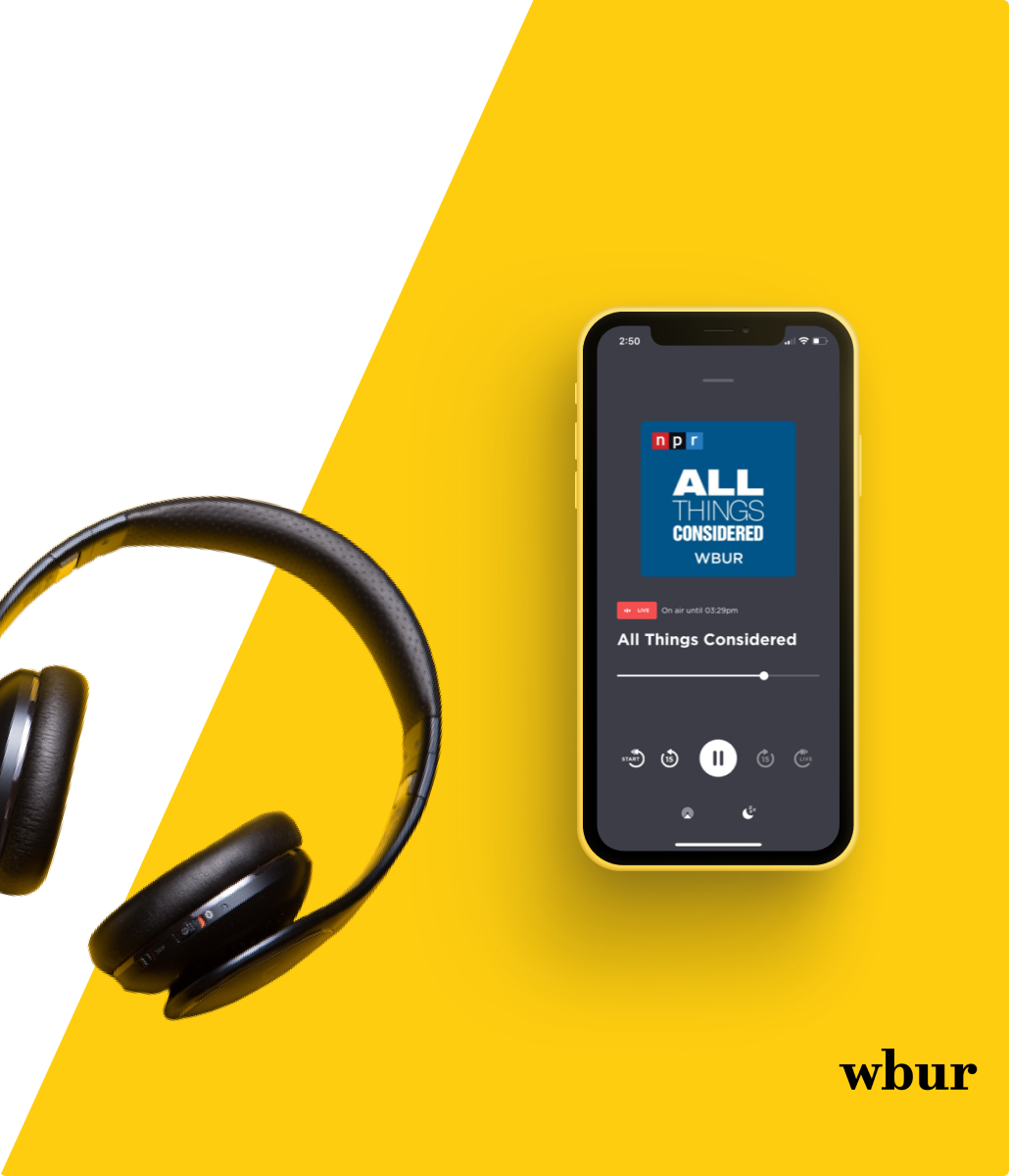 WBUR had problems controlling and updating their app and codebase. On the recommendation of our client, KCRW, another NPR member station, WBUR asked Vincit for help.
We developed a new app with intuitive controls, more streaming features and a modern, user-centric design.
Development
Vincit rapidly built new features for iOS and Android with React Native. Features included live streaming, listen on demand, offline options, and a simplified donation feature that captures user preferences.
Design
Vincit designed the app to ensure overall brand consistency and impact with a sleek, modern and modular look - making it more competitive among today's radio and streaming apps.

We added a landscape mode for iPad. The landscape orientation provides a wider view of the radio player and other app features.
User Interaction
The user interaction points enhance the listening experience. Departing from standard radio experiences, users can stream their favorite live broadcasts, rewind, pause or scrub an entire section with a swipe - at their listening leisure.
A Sleep Timer feature automatically stops playback after a certain amount of time - perfect for bedtime listening.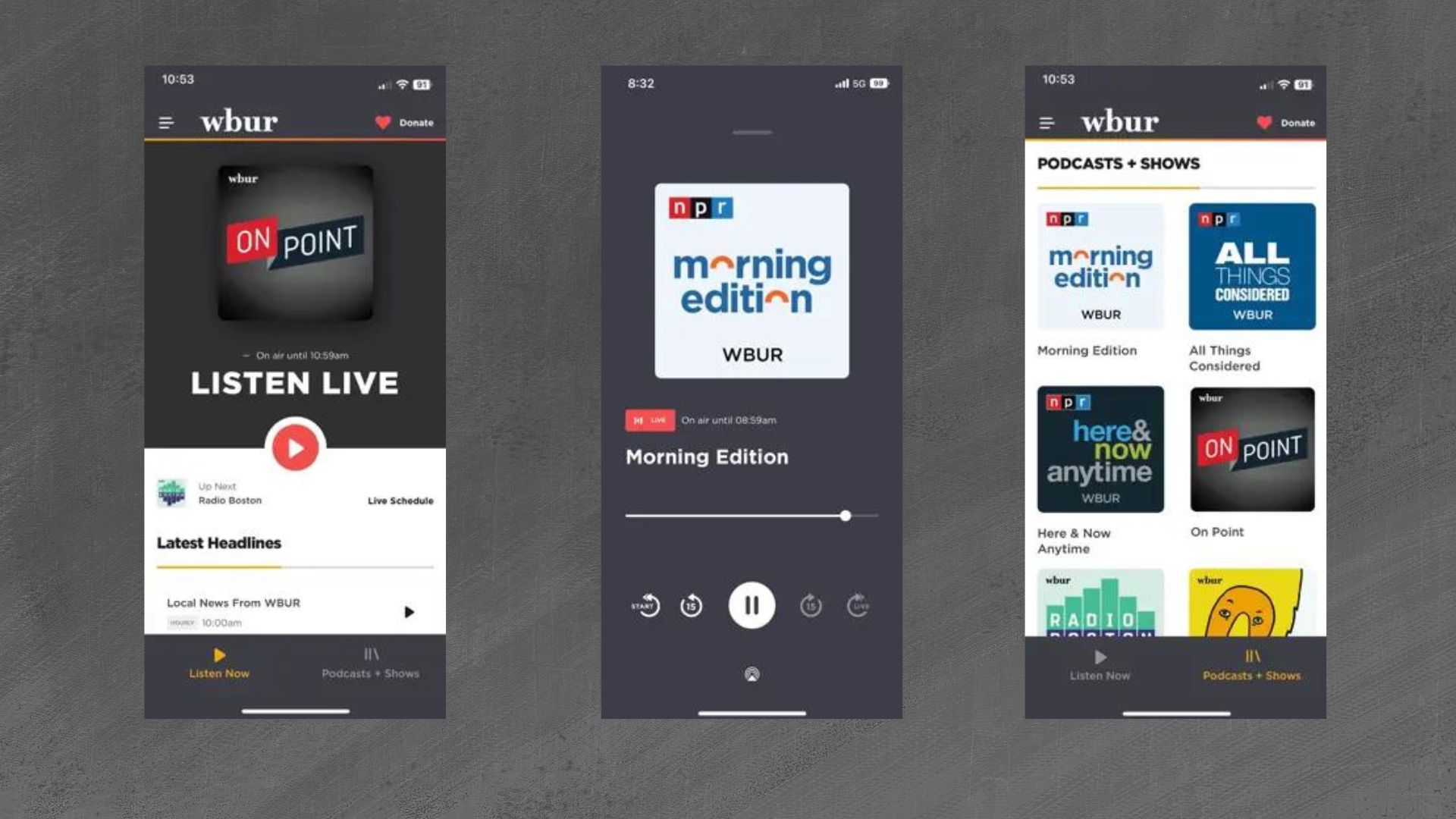 The WBUR on demand, free mobile app became more accessible and intuitive for its tech-savvy audience. It features more than 40 WBUR, NPR programs, and podcasts. With news stories that can be saved and shared, it is an interactive listening experience. The one touch donation feature makes it easier for users to show support and demonstrate what content they like.
Results
Percent Increase in MAUs from Dec 2022 to March 2023
Percent Increase in Average Session Duration Over the Previous App
Minutes is the Current Average Session Duration
Percent Increase in Average Daily Sessions Per User Over the Previous App