Oral Dental Care is Finland's best known dental health service company. Vincit has participated in Oral's digital services development since 2014.
The development of the Oral website's digital consumer experience resulted in a significant improvement in user experience and an almost fifty percent increase in the number of appointments booked online. The oral.fi and OmaOral sites and online booking were integrated from separate platforms into one website, creating a seamless service pathway for Oral customers – all the way from the landing page to booking confirmation. With more straightforward and agile admin features, the new site is now also more userfriendly for Oral staff.
The number of appointments sold through our online booking has increased in multifold. Oral customers are able to view their medical records and oral health data with the help of a graphic dental chart. These services are unique, even on a global scale, and they have enhanced our customer satisfaction and engagement. In terms of continuous and agile development, having a fixed team to work with has been crucial.
Petteri Miinalainen, CIO, Oral Dental Care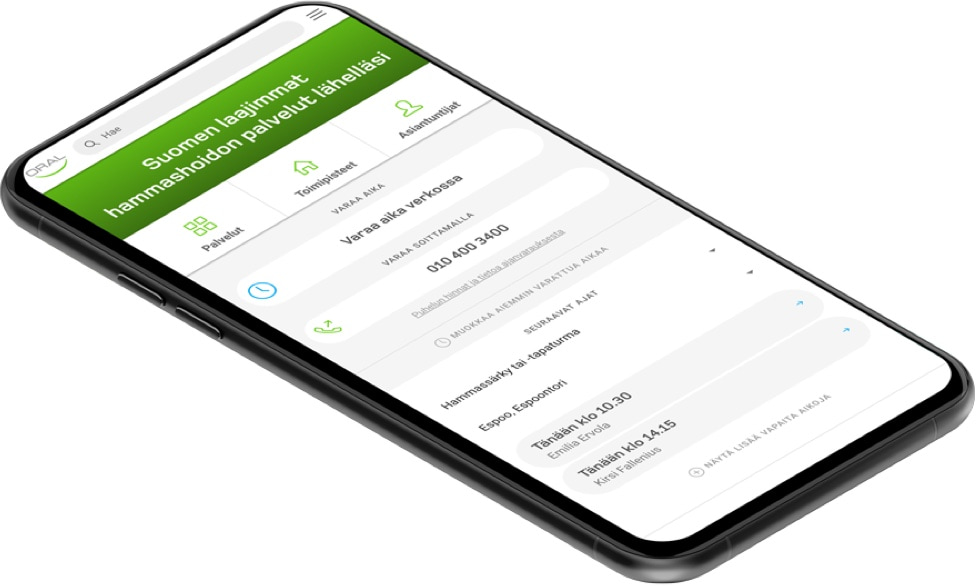 Seamless service experiences for various sales funnels

Oral wanted to improve their business by enhancing their digital consumer experience. We had already developed Oral's digital service supply by creating an online booking system for consumers and designing the OmaOral service, where users can view their oral health data and medical records.

Having Oral's public website and consumer services on two separate platforms caused confusion and resulted in unnecessary interruptions in the user flow. Users couldn't, for example, book the services they were browsing on the Oral.fi site. Instead, they had to open the separate booking site and go through the different steps again. The maintenance of the site was also too difficult. The project's main objective was to create a seamless user experience that caters to the various ways customers book appointments and arrive on the site.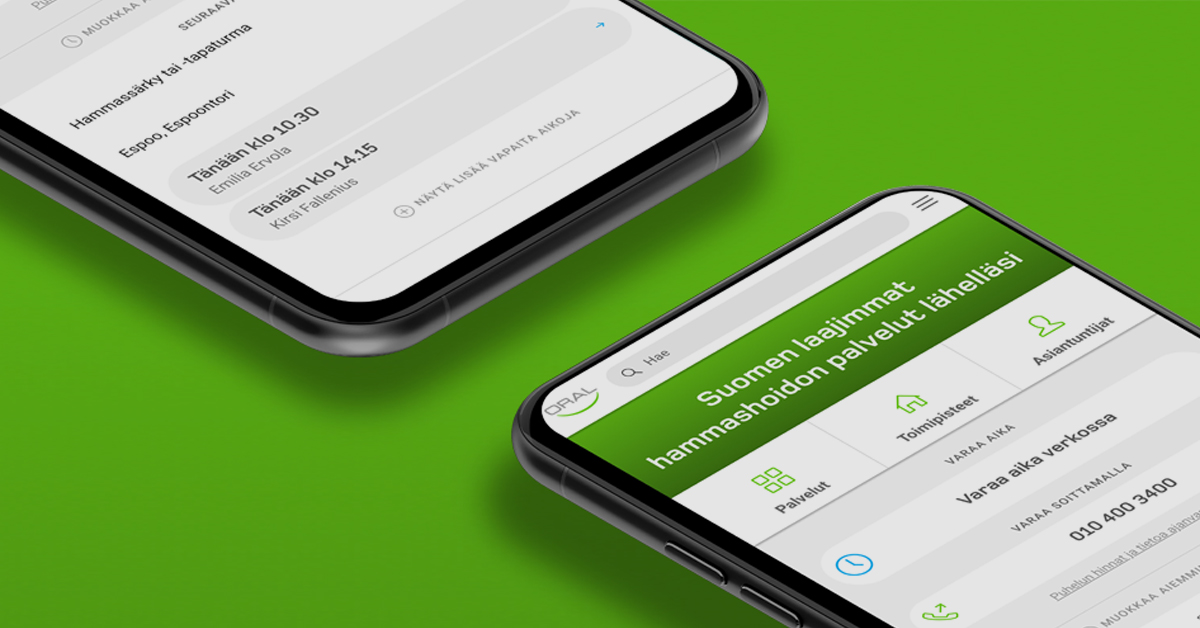 Removing all dead ends on the user pathway
Since the site renewal, the number of online bookings has increased by almost half (49%). The number of visits to the web services has also grown significantly, and the bounce rate has decreased. Navigating Oral's online services is easier than before, and the different ways customers arrive on the site and search for appointments have been taken into consideration – every step of the customer pathway. During the development process, the management system for different language versions was also improved by automating the order process for translations.