Att komma till jobbet ska vara roligt, även på måndagar.
På Vincit tror vi på ett mänskligt arbetsliv där välstånd uppstår genom lyckad variation: olika arbetssätt och arbetsplatser, meningsfullt innehåll, utmaningar av lagom storlek, minnesvärda framgångar och stunder av gemenskap samt att ta itu med vardagens utmaningar tillsammans, öppet och med hänsyn till varandra.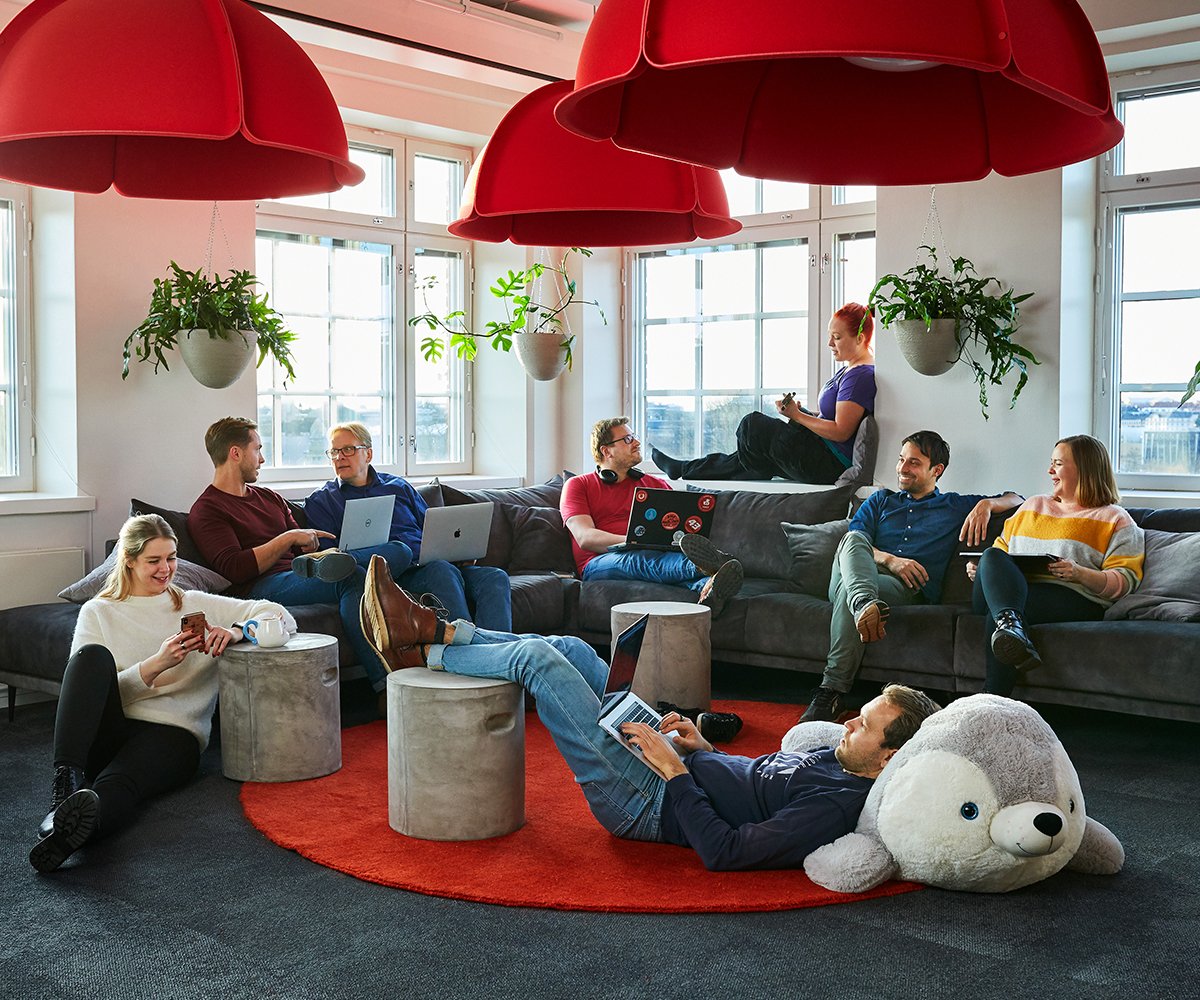 Anledningar till att välja Vincit som din arbetsgivare

Den bästa arbetsplatsen, den roligaste gemenskapen
Vi är den bästa arbetsplatsen i Europa, enligt Great Place to Work. Vi har vunnit titeln i Finland fyra gånger redan, den senaste gången var 2022.

Omväxlande arbetsuppgifter, projekt och kunder
Här får du arbeta tillsammans med experter som är jämställda med dig själv. Vår kundkrets omfattar allt från små startups till multinationella jättar. Risken att tröttna på jobbet är vädligt marginell.

Generösa personalförmåner
Exempel på våra förmåner inkluderar prestationsbonus, gratis mellanmål och dryck, omfattande försäkringar samt fritt utvalda arbetsredskap och telefoner.

Flexibla karriärmöjligheter
Vi stödjer kompetensutveckling och uppmuntrar medarbetarna att ta de karriärsteg som känns lämpliga, oavsett om de växlar uppåt, åt sidan eller nedåt. Om du är intresserad får du också vägleda andra på deras karriärväg. Vi har satt upp en "Univincity" för kompetensutveckling.
Berättelser om (arbets)livet från Vincitizens
Läs ett par av våra Vincitizens egna upplevelser som anställd och hur vi stöttar våra experter i skapandet av ett arbetsliv som är unikt och personligt.
What's in your mind?
Vårt löfte som arbetsgivare

Plats för individualitet och mångfald
Hos Vincit är alla lika. Vår växande mångfald tillför divergerande perspektiv vilket är en viktig tillgång för oss. Vi är alla förenade av passionen för vårt arbete, viljan att vara en pionjär och bryta ner arbetslivsnormer som inte längre tjänar oss.

Frihet under ansvar
Allt vi gör bygger på förtroende. Ditt anställningsavtal ger dig stor frihet. Utöver självständighet ges du ansvar och möjligheter att forma ditt (arbets)liv efter dina personliga behov.

Gemenskap och teamwork
Vår gemenskap är grunden och hjärtat i vår verksamhet. Ändå finns individuell support alltid tillgänglig för dig när det behövs. Vi lovar en startup-liknande mentalitet, men samtidigt kan vi erbjuda det stöd som en stabil och solid företagsorganisation ger. En sann win-win situation!
Professionell excellens
Vår organisation fortsätter att växa eftersom vi är redo att anamma ny teknik och lovande affärsområden när de dyker upp. Vi har erövrat nya städer, till och med nya kontinenter, för att vi har velat det. Dina karriärmöjligheter på Vincit i Finland, Europa och USA är lika stora och varierande.
Vi arbetar hybrid. Men vad betyder det i praktiken?


Vi vill erbjuda nästan maximal flexibilitet och platsoberoende, samt fysiska kontor och mötesplatser som känns inbjudande för dig. Våra kontor har designats för att stödja hybridarbete, vilket innebär att du kan ställa upp din arbetsstation på en fast plats, ett flexbord eller hörnet av en soffa. Även en tupplur är tillåten mitt i jäkt och rörelse. Vi brinner för kompetensutveckling och anordnar regelbundet olika utbildningar, workshops och studiecirklar.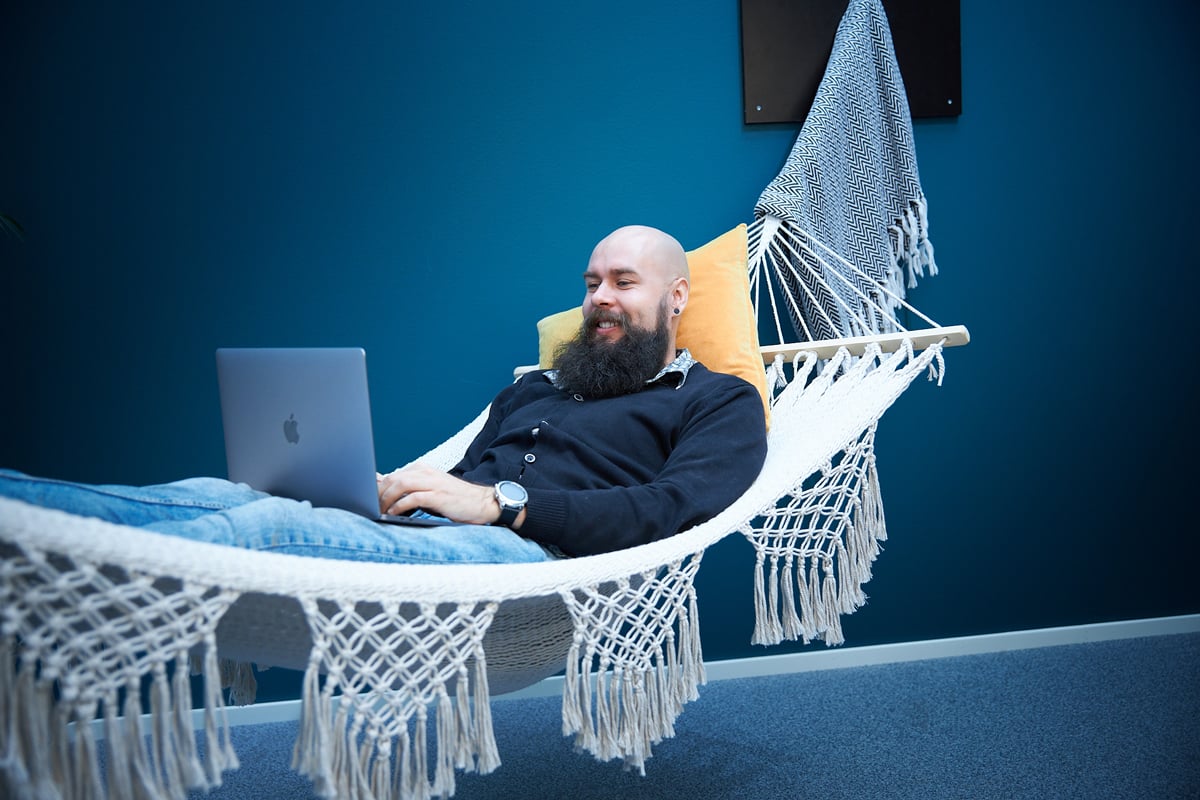 Våra Vincit gemenskaper
Skulle du vilja veta mer om vilken Vincit-plats som ligger närmast dig och kollegorna som arbetar där?

Vi har totalt 18 bekväma kontor runt om i världen. Du kan ta en närmare titt på några av dem från länkarna nedan.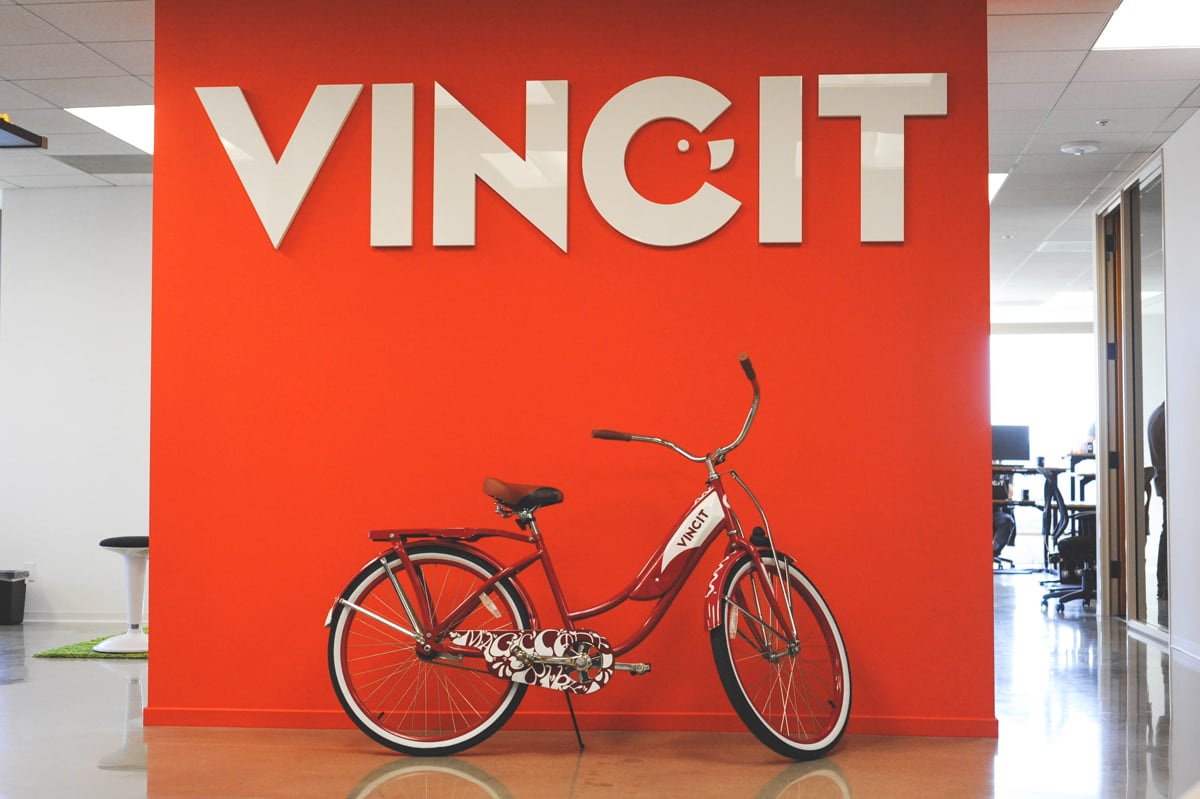 Våra mest anmärkningsvärda utmärkelser och hedersomnämnanden

The best place to work in Finland
År 2022, 2016, 2015 och 2014
Great Place to Work

The best place to work in Europe
År 2016
Great Place to Work

The best place to work in Europe
År 2016
Great Place to Work
Intresserad av en karriär inom Vincit?
Lediga tjänster
Vi är alltid på utkik efter nya medarbetare som vill joina vår gemenskap och ser fram emot att höra från dig.
Se våra lediga tjänster
En rad olika roller
800+ Vincitizens innebär ett brett utbud av kompetens och expertis. Vi kan erbjuda dig gott om karriärsmöjligheter.
Se exempel på olika roller
Hör av dig!
Kontakta din lokala rekryterare eller kontakta oss på careers@vincit.com